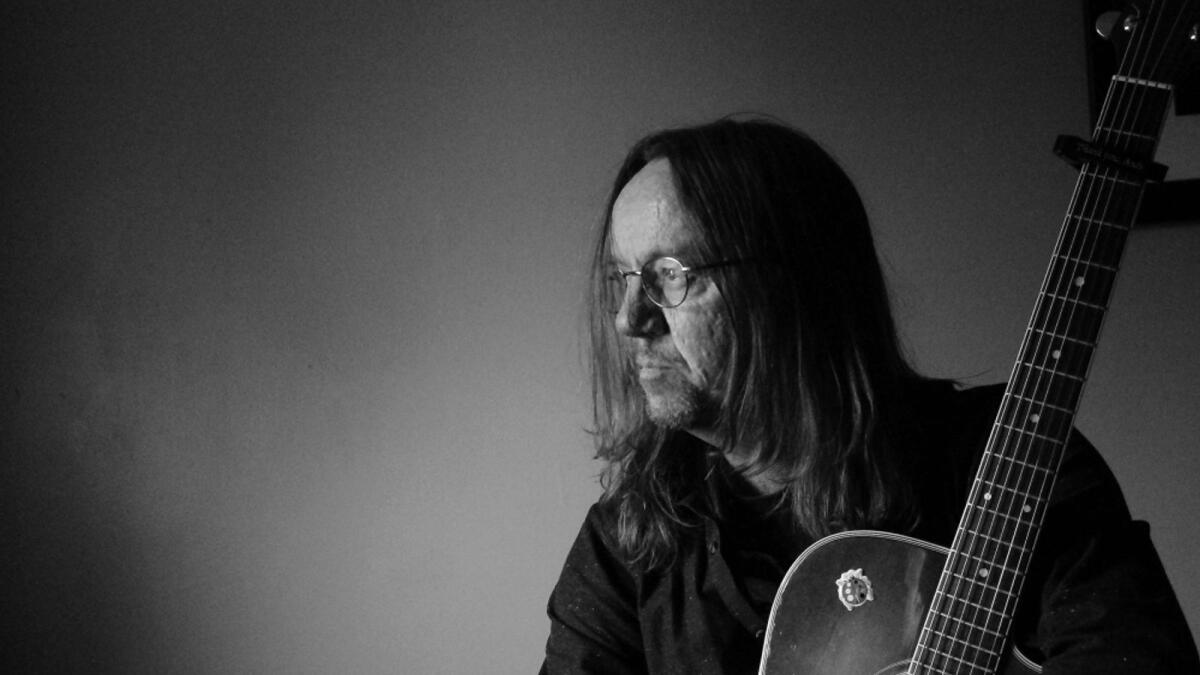 Now he's Dunne it
Andy Dunne was born with a rare medical condition: the inherent ability to entertain audiences far and wide with his beautiful voice and irresistible soul.
Not many have the gift, and not many have been through what this hardy Cork legend has endured over the last 50 years.
Dunne, whose career is built mostly on his capacity to expertly interpret and reinvent classic tunes across multiple genres, has recently released the CD version of his very first all-original album called 'Drew #Project7016', co-produced by Paul Seymour.
"It's the first album I've done with just my own songs, but it's probably the last album I'll do that will go out on CD. I've a bit of a chip on my shoulder for the likes of Spotify, so I said I'd leave that until the last possible moment. If I never do an album on CD again, it wouldn't bother me. For what this particular project meant to me, I just wanted a hard copy," says Dunne.
Born Andrew Dunlea on 26 August 1968, he was diagnosed with a rare condition known as Prune Belly Syndrome early in his life, a condition often characterised by a lack of abominable muscles.
He has since had a kidney replaced and survived bladder cancer, not to mention a recent bout of something called Covid-19. By the time he was three and a half years old, Andy Dunne had already endured 12 major surgeries.
"I picked 18 May for the digital distribution of the album because that will be the 20th anniversary of the kidney transplant," says Dunne.
Andy's magnetism as a young cover artist lead him to be invited to join various bands throughout the late '80s and early '90s which eventually resulted in him becoming a well-know figure in the German pub scene.
"When I started going to Germany on my own, it was back in 1993. It was a guy from Derry who was married and living in Cork. Himself and some other guys were opening a pub in Hamburg, so he asked me to play the opening night, so that started it for me.
"I ended up going over there every two months and then I was getting other offers from other cities and I ended up doing the whole Irish pub scene around Germany for a few years," he says.
However, Dunne's escapes in Germany came to an end when he became sick and ultimately required a kidney transplant.
"Then I stopped it. I got sick, I had to stop. A few years later when I was on dialysis, I was really sick, some friends of mine in a Cork band called Galleon approached me and said one of the lads was leaving the band and would I be interested in joining. I said 'Lads, I can barely get off the chair'. They said I could sit on a stool," he says.
On top of everything else, Dunne has worked as a cabinet maker as well as studying psychotherapy in college, no less. With such an eventful and colourful existence on this earth, I had to ask him if and when he would release his first book.
"I'll tell you now, I've started. I was brought up in a situation where you couldn't be getting too many high ideas about yourself at all, and that's always kept me grounded to a fault. I have a few bits and pieces done over the years. The idea is seeded in my head somewhere. Maybe that's the next thing, I don't know," he says.
Looking forward, Dunne seems to have somewhat mixed feelings about going back to the grind of pub gigging once the pandemic is over and says he would welcome collaborations with other musicians.
"I won't have a choice really. I've done years and years of playing on my own. I'm not looking forward to going back to crowded pubs, playing in the corner on me own. I am looking forward to the likes of playing with the Lee Sessions. The more of that I can get, the better going forward," he says.
Still reeling from all I've just heard, I decide to round up the interview in a cheap but often effective manner by asking Andy to sum up his especially enthralling career in three measly words.
"God almighty. Wait - that's only two words. I wish you'd have asked me this yesterday so I could have come up with something really poetic," he says.
I tell him it will take me an hour two to write up the article and to text me on the words when he's had time to think.
Minutes later my phone vibrates and the words: "A long song" are illuminated on my screen.
'Drew #Project7016' is exclusively for sale at Island of Music. See islandofmusic.ie for more. Email info@andydunne.com for details.