January
Previous
Next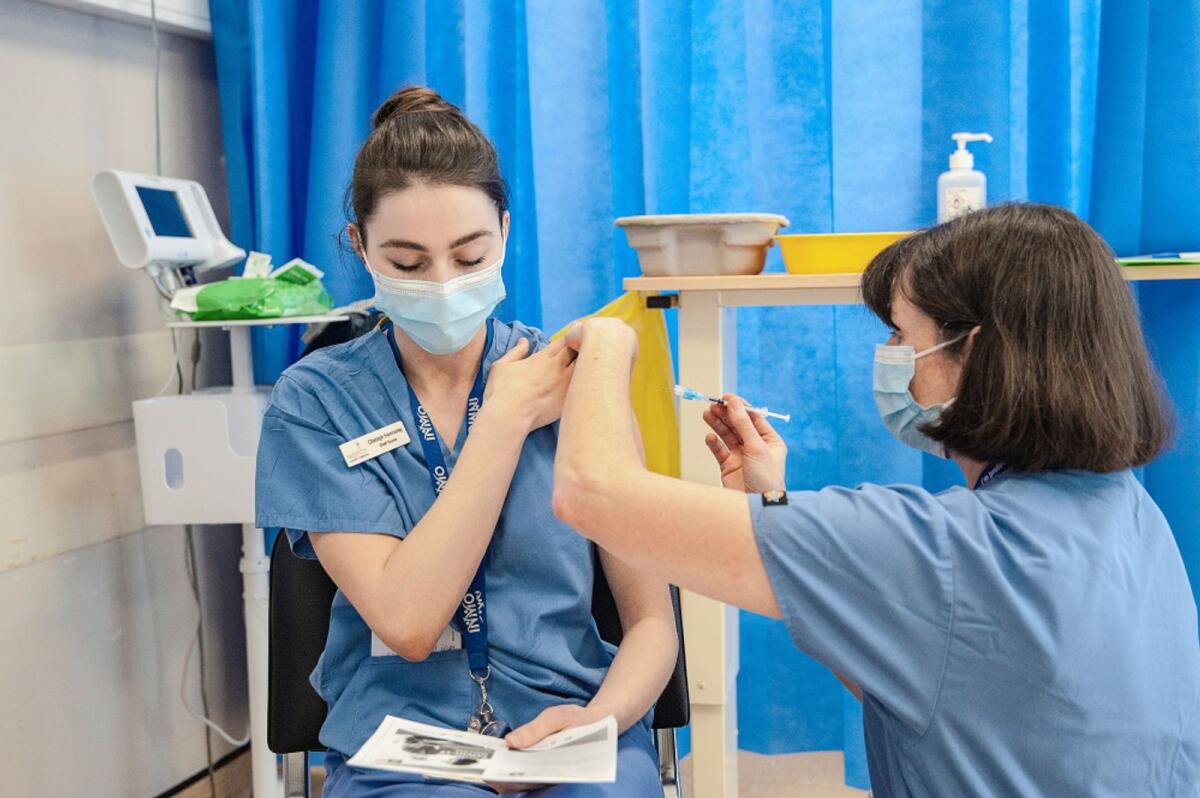 Vaccination begins for health workers
Covid-19 vaccinations for healthcare workers commence on New Year's Day at MUH, CUH and CUMH. The rollout follows receipt of a delivery of the Pfizer/BioNTech vaccine.
Vaccinations for the general public would commence shortly afterwards and continue throughout the year with major vaccination centres established in City Hall and Páirc Uí Chaoimh.
Doc drags up the past
A documentary exploring Cork's drag history is announced and is set to be virtually launched in February. 'Dragging up the Past' will show the colourful history of drag in Cork using interviews and archival footage.
Having begun production in January 2020, the documentary will feature some of Cork's most beloved queens including Fabula Di Beaumarchais, Kitty Cartier, Twiggy Moondust, Candy Warhol and Letycha Le'Synn, as well as information and footage about Cork's own Danny La Rue.
Busy but exciting times for MTU
The newly established Munster Technological University welcomes its first ever president Professor Maggie Cusack on 1 January.
Prof Cusack tells the Cork Independent that the merging of CIT and IT Tralee to create MTU will benefit staff and especially students who will now have an internationally recognised university degree.
The new president will have an office in both Cork and Kerry in order to be close to all staff and students.
'She was our Cork diva'
Cork mourns the loss of one of its superstars as soprano Cara O'Sullivan joins the heavenly choir.
Tributes from the worlds of music and the arts, sport, politics and beyond pour in for Ms O'Sullivan who was known for her beautiful singing at home and abroad, her wit and her support for many charities.
Ms O'Sullivan had been diagnosed with a rare and aggressive form of early-onset dementia in 2018.
Musician found dead
Well-known and much loved Cork musician Reuben Lynch is found dead in his apartment on New Year's Day.
Lynch, who was in his 40s, was a mainstay of the Cork music scene for many years as the bass player in his father's band, The Lynch Mob.
His requiem mass is live streamed with only ten of his close family members able to physically attend the funeral due to Covid-19 restrictions.
Taoiseach apologises to mother and baby homes survivors
An Taoiseach Micheál Martin offers a long-awaited apology to the survivors of mother and baby homes and county homes on behalf of the State in the Dáil.
The apology follows the publication of the Commission of Investigation's Mother and Baby Homes Report, described by the Taoiseach as "detailed and highly painful".
The report is almost 3,000 pages long and finds that 9,000 children died at mother and baby homes between 1922 and 1998.
Bishop Fintan Gavin, Bishop of Cork and Ross also issued an apology on behalf of the church.