October
Previous
Next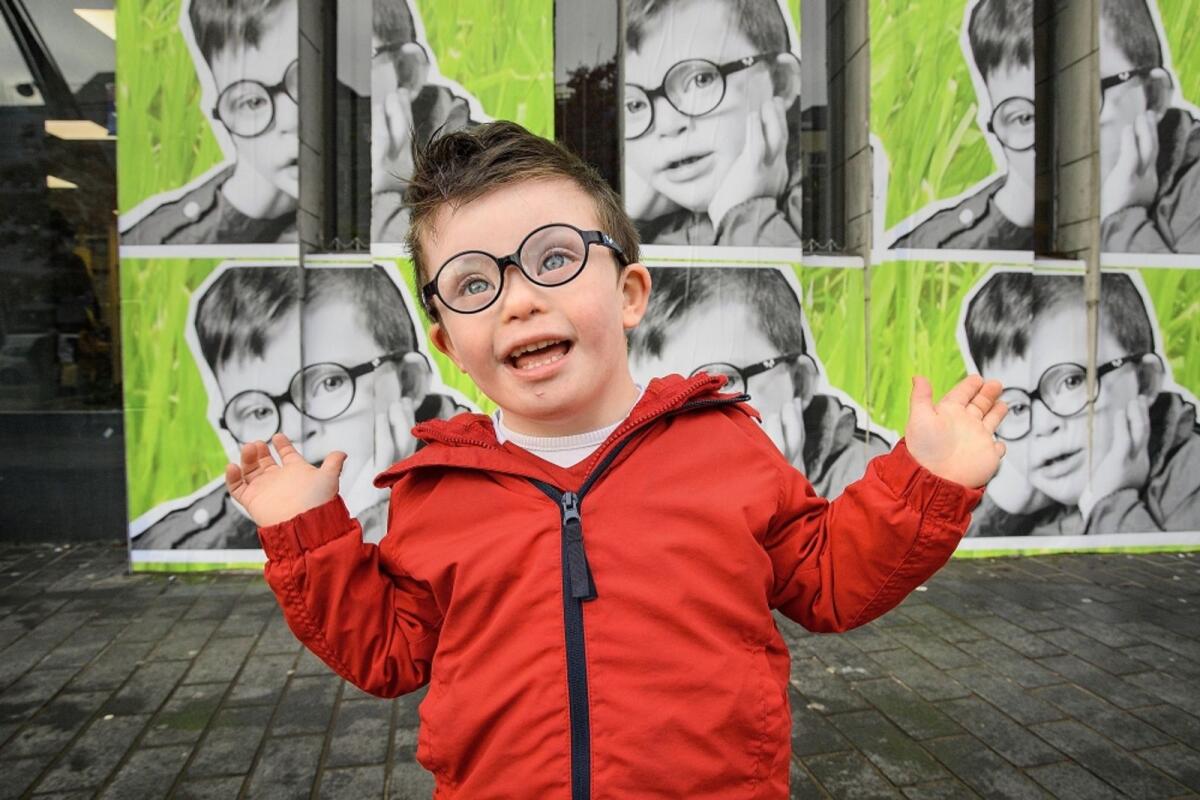 Fairytale playground opens
The inclusive playground at Mallow Castle Park centers around a bespoke castle-type structure with towers, slides, rope walks, climbing frames and a climbing wall.
It also features sensory rich activities such as sand/water play and tree canopy exploration.
The new playground is opened by Cork County Council, signalling the first phase of the redevelopment of Mallow Castle Grounds.
The facility also includes accessible pathways from the entrance through the former walled gardens to the grounds of Mallow Castle, as well as a small car park with space for 28 cars.
Skeletal remains found under pub
Human skeletal remains found under the floorboards of Nancy Spain's pub on Barrack's Street are described as an "archaeological find" by gardaí.
The remains of what turns out to be six bodies, considered by experts to be in excess of 100 years old, are discovered by builders working on the site of the former pub which has been closed since the early 2000s.
It is understood that the scientific process used to determine the exact age of the remains can take a number of months.
The site of the discovery lies in close proximity to Elizabeth Fort and a number of other historically significant sites.
In 2017, a perfectly-preserved Viking sword was found by archaeologists at the site of the former Beamish and Crawford brewery which is less than five minutes' walk the site of Nancy Spain's.
Cork jazz festival returns
The internationally renowned Guinness Jazz Festival returns to Cork for its 43rd outing and is the first large scale festival in Ireland in over 18 months.
The event coincides with some very welcome relaxing of restrictions allowing festival goers to let their hair down just enough to have a proper good time.
Cork's streets were filled once again with music and happy people despite both the airport and the train stations being closed, making it tough for some to attend.
However, the festival is a huge success and a major milestone in the roadmap to reopening society.
'My whole body is finishing'
An Indian asylum seeker in Cork who is on hunger strike to be allowed to remain in the country, asks that if he dies, his organs be given to Ireland.
Speaking from his bed on the eighth day of his strike, 35 year old Nadim Hussain tells the Cork Independent "Cork is his family" but he fears his hunger strike will take his life before the Irish Government acts.
Mr Hussain, who is of Muslim background, has been in Direct Provision in Cork for three years and fears he will be killed if he returns to his home country.
Later in October he is rushed to hospital where doctors fear a number of his organs have begun to fail.
Finally, having been told by the Department of Justice that he would not be deported, Nadim ends his hunger strike after nine days.
Vibrant mural to mark anniversary
The city becomes a little more colourful thanks to Down Syndrome Ireland's new 10-foot mural at Cork City Library marking the charity's 50th anniversary.
The mural features three people of different generations with Down Syndrome spanning the full length of the building.
The mural entitled The Upside Wall is created by local artist Paul La Rocque and is part of a number of awareness building and fundraising activities celebrating Down Syndrome Awareness month.
New primary school for city
A 24-classroom multi-storey national school is to be built in Cork as part of the Department of Education's Design and Build framework.
The new 4,635 metre square school will be named Douglas Rochestown ETNS and will be developed at Carrs Hill in Douglas.
It will include a three-classroom unit for children with special educational needs and will be serviced by a specially-built access road off the Carrigaline Road.
The project also includes site-specific solutions such as rainwater harvesting, surface water attenuation and photovoltaic panels, and will feature a set-down area and 47 car parking spaces.