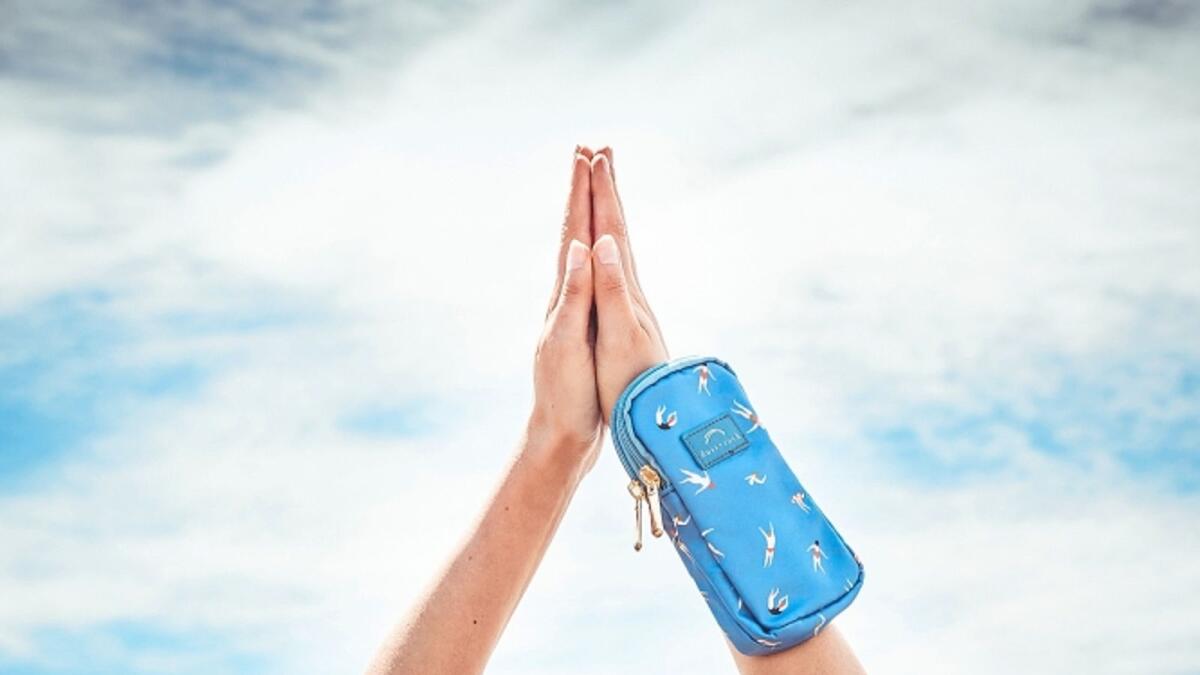 Dust + Rock's wrist pocket hits liftoff!
Walking on the beach with Blanche, going for a run or just pottering about the place means I don't want to be hauling around a big bag with me so enter this fabulous Dust & Rock wrist pocket to make life that bit easier.
Irish brand Dust + Rock have launched their unique design, the Original Wrist Pocket, in Wrights of Howth at Dublin Airport, T1. The expansion of the brand into Dublin Airport marks a significant milestone and is especially special as Dust + Rock is owned by former airline pilot Susan Furniss Radley.
Susan left her career in aviation in 2018 to launch Dust + Rock after seeing a gap in the market on her world travels. The wrist pocket not only solves a problem - which all good products should do - it is part of the user's lifestyle.
With outdoor activities like hiking, sea swimming and outdoor yoga taking off during the pandemic, the wrist pocket allows you to move freely while keeping you phone, keys and card to hand and strapped to you wrist.
Dust + Rock was founded in 2018 by busy mom of three and commercial pilot, Susan Furniss Radley. What started as an idea on a trip to South America finally came to fruition in 2018, allowing Susan to give up her job and go on to the a finalist in Ireland's Best Young Entrepreneur.
In 2021 Dust + Rock went on to win Virgin's Media's Backing Business Campaign. Susan's aim is to bring products to the world that compliment today's busy lifestyle, making life easier for women everywhere.
The chic purse, which comes in a variety of quirky designs, includes two pockets and slips snugly onto the wrist, leaving your hands free and ready to grab that coffee or walk your dogs. The compact design neatly fits all essentials and is ideal for running errands, as well as any outdoor pursuits.
The prints are quirky and fun and add a little pop of fun to your look. My personal favourite is the sea swimmers motif and would make a great gift for the swimmer in your life. There's also a beautiful bicycle print so basically whatever your outdoor activity of choice there's a wrist pocket for you.
Speaking about this achievement, Susan commented: "Having The Original Wrist Pocket stocked in Dublin Airport is hugely exciting for me personally as it is the first airport I was based at as a commercial pilot. To see my product on a shelf there was a proud moment, it is an opportunity to showcase my product to a national and international audience."
Whether you want to self gift or treat someone the wrist pocket is both practical and stylish and you also get to support a unique Irish brand which is always a good thing.