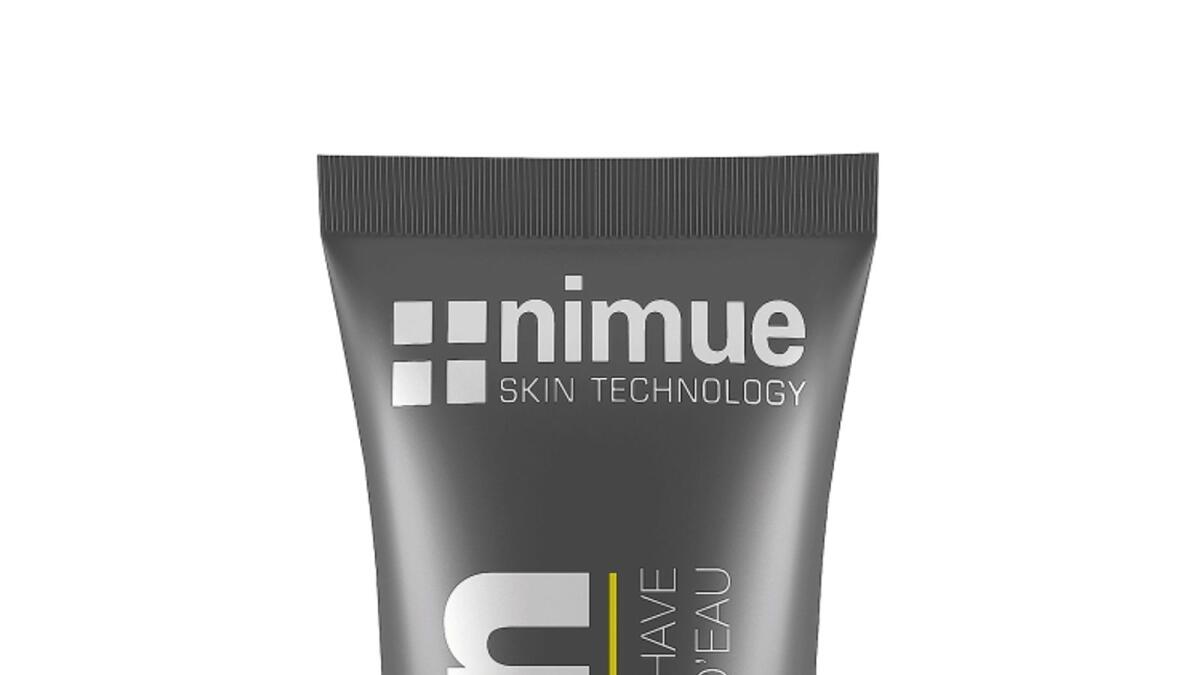 Show your dad some love this Father's Day
In my experience men are usually massively appreciative of toiletries as gifts, especially if they are practical everyday products. The upside to this is that you get to keep them away from your own products!
Fragrances are always a good idea too. This year whether you are buying for a dad, grandad or partner there are ideas here for even the most discerning dad.
Green Angel Giftset (€32)
Green Angel has a luxury men's overnight bag containing 3 natural skin and body essentials. The stylish Green Angel toiletries bag contains a zesty 200ml Seaweed Bath & Shower Gel, some extra-soothing Muscle and Joint Gel, and a 30ml nourishing Seaweed and Tea Tree Rescue Cream. Each natural skincare product contains a powerful blend of hand-harvested organic seaweed with organic essential oils to soothe and relax.
The products themselves are worth €51 along with a complimentary toiletries bag.
Bespoke Dermalogica
Make up your own gift to dad from the shelf in your favourite stockist and receive a limited-edition travel bag to make your bespoke collection a great gift for the man in your life when you purchase 2 products. A super suggestion is the Active Clay Cleanser (€43), Special Cleansing Gel (€68), Active Moist (€46) and something that should be in everyone's toilet bag, the Invisible Defence SPF (€49).
Nimue Man Treatment After Shave (RRP €45.50)
This is a light, cooling, soothing multi-active treatment balm based on DMAE and essential oils to soothe, tone, moisturise and revive the skin after shaving.
It is lightweight, has a fast absorbing formula and imparts a cooling and soothing feeling on the skin after shaving.
It also eliminates dryness and leaves skin smooth and provides all day freshness on the skin.
Spotlight Oral Care Men's Teeth Whitening Strips (€44.95)
These are the perfect way for men to whiten their teeth at home. The strips contain the active ingredient hydrogen peroxide which is the most effective agent to whiten teeth. The men's strips have been formulated in the same way as the traditional strips, but the shape and size have been specifically designed to cater for men. Along with a 14-day course of men's teeth whitening strips, there is a free whitening toothpaste for an extra white smile.
Boss Bottled Marine (€70)
This is an absolute essential purchase for fragrance lovers. A refreshing, exhilarating twist on the iconic BOSS Bottled scent, Marine Eau de Toilette is a cool burst of summer freshness. The limited-edition fragrance fuses sharp frozen apple with warm woody notes, offering a unique olfactory experience.
Invigorating mint opens the EDT, juxtaposing against spicy nuances of cinnamon. Clary sage lends the scent an earthy twist, wrapped in rich cashmere wood. The perfect daytime scent, the fragrance is finished with patchouli.