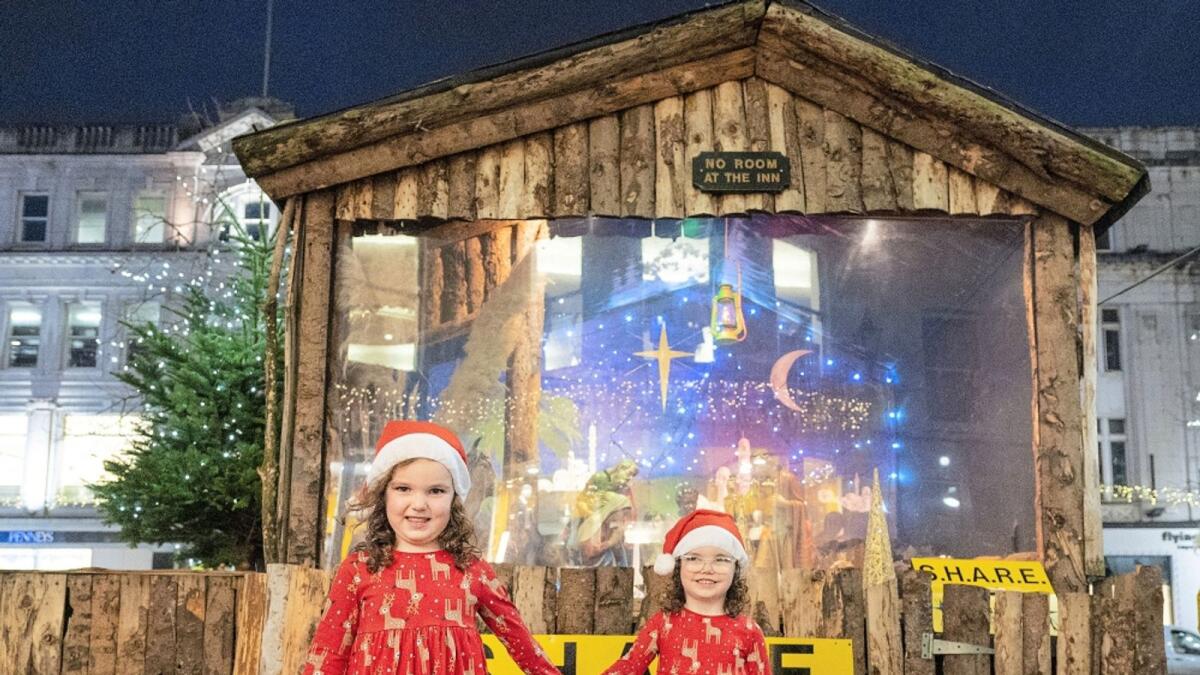 A yellow badge of honour
The familiar canary yellow jackets will be spread out across the city again this festive season to raise money for Cork's most vulnerable people, making sure they are safe, warm and never alone.
Christmas is the only time of the year that SHARE fundraises, making it an incredibly important time for the organisation and its residents.
Over the years, the charity's annual Christmas Nativity Crib on Patrick's Street has become an integral part of what a Leeside Christmas is all about – looking out for one another.
As always, the crib will be staffed by students in their familiar yellow jackets right up until Christmas Eve. The campaign will also include the annual 24 hour fast and the blessing of the Nativity crib.
Founded in 1970 by students from Presentation Brothers College, today SHARE provides supported independent living across its 140 comfortable and secure housing units at 7 locations in Cork city which are overseen on an ongoing basis by the charity's personnel.
SHARE also has up to 125 day-care centre clients, for whom they provide medical and social support services.
For all of its incredible work to continue, SHARE needs us to simply give what we can and to wear our yellow badges proudly.
Donations can also be made online by visiting sharecork.org/donations. All contributions received will be used to support the running of SHARE each year.