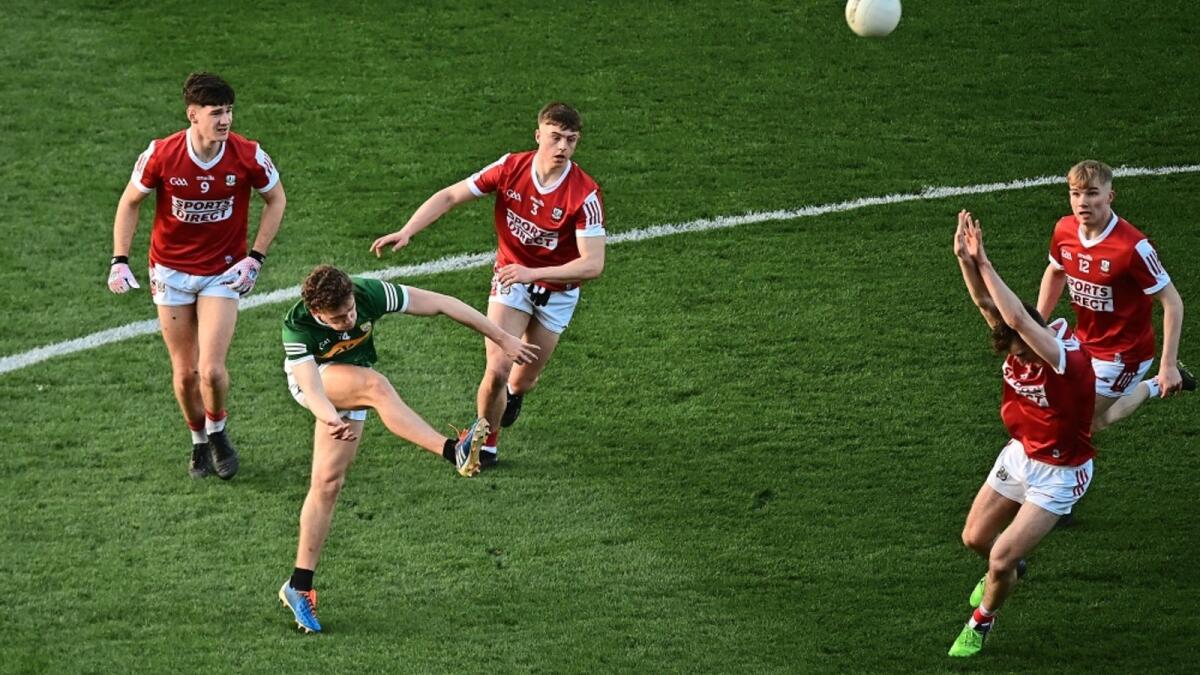 Championship opener for hurlers
It's a really big weekend for the Cork hurlers as a week after the other 4 counties, they get their Munster Championship campaign underway on Sunday in Páirc Uí Chaoimh.
There are big games also for the under 20 hurlers and the Senior Camogie and Ladies Football teams who start their Munster Championship campaigns although shrouded in controversy.
Munster Senior Huring Championship
Cork v Waterford on Sunday in Pairc Ui Chaoimh at 4pm
"We took a lot from the league even though we would have hoped to have played better in the loss to Kilkenny, but it's behind us now and the focus quickly switched to Sunday." Cork manager Pat Ryan as he looks forward to his first championship match at this level.
Injuries were a factor during the league and while it was upsetting, Pat said it gave others opportunities. "While no one likes getting injured, lads that might not have got game time and that will benefit us as the season evolves."
As for the injuries, apart from the long term ones to Mark Coleman and Alan Connolly, everyone else is good to go. "The dilemma for us now do we take a risk on some lads that have seen very little action, but we will assess all that at training this week before we sit down to name the team."
Pat also said that the suspended Eoin Downey would be a loss. "He had a great league and his form with the 20s has been excellent but that's the way it is."
Not having played since the Kilkenny game would not be a concern, but Pat agrees that Waterford having played a championship game would help them. "It gets them up to championship pace and having only lost by 2 points, they will come down on Sunday buoyed by that display and that will give them confidence facing us."
The manager was impressed with what he saw in Thurles: "Waterford are a very good team; Davy will have them well drilled and we will need a big performance if we are to win, but I am confident that we are ready and looking forward to the game."
One thing he can be assured of is a large home support as was evident for the league games. "It was great during the league and hopefully, and I know they will, be there in big numbers on Sunday, and that could a factor especially if it's tight."
Waterford came close to causing an upset last Sunday and while Tadhg De Burca is a huge loss they will want to build on that knowing that another defeat will to all intents and purposes end their ambitions for another year.
How will they replace De Burca, a big task and whoever gets the nod will be expected to anchor the defence that has Conor Prunty, Jack Fagan, Conor Gleeson and Mark Fitzgerald who for the most part kept a tight rein on the Limerick attack.
Their problems were up front; an over reliance on Stephen Bennett - he hit 0-13 (0-10) from frees, while they also had 13 wides, but expect a better return from the likes of Dessie Hutchinson, Jack Prendergast and Neil Montgomery while Austin Gleeson although still a bit short fitness could be a starter.
What of Cork, no competitive game since the league semi-final loss, and a host of players coming back from injury, lacking in match practise but fresh and raring to go, but who will make the starting 15?
Patrick Collins will wear the goalie's jersey, but with Downey and possibly Sean O'Donoghue out of the equation, the defence will be interesting.
Niall O'Leary, Ciaran Joyce, Robert Downey and Damien Cahalane look certain to start, while Tommy O'Connell, Eoin Roche and Tim O'Mahoney will also come in for consideration.
Luke Meade might get the nod in midfield with Brian Roche, Darragh Fitzgibbon and Ethan Twomey also in contention.
The composition of the attack will be watched with interest.
Patrick Horgan, Robbie O'Flynn, Seamus Harnedy and Shane Barrett will start, while add in Declan Dalton, Conor Cahalane, Padraig Power, Alan Cadogan, Shane Kingston although carrying a
slight stain, Brian Hayes and Jack O'Connor and there is no shortage of options.
There is pace and a goal scoring threat in whatever 6 get the nod, with others capable of making an impact off the bench.
In many ways last Sunday was a free shot for Waterford, nobody expected them to win, and now they might and probably will come with a different game plan, and with their physical presence, they will test Cork, and will the home side be able to cope?
As mentioned there's pace a-plenty in this Cork team, the wide open spaces of the 'Park will suit them, but they will need to impose themselves from the off and not allow Waterford the opportunity to gain any momentum especially after the way they played last Sunday.
It's a tough opener for Cork, and like the visitors, a defeat with a buoyant Tipperary in town a week later, will make it difficult to come out of the group, and with away trips to Clare and Limerick to come, a winning start is vital.
No doubt Waterford will have benefitted from last Sunday, but I think Cork, especially if they start well, can win. Tight, but Cork to shade it.
The match is live on C103.
Camogie and Ladies Football
It's hard to believe that with all the talk of integration that once again both Cork teams are in action on the same day - Sunday; one in Páirc Uí Chaoimh for the camogie v Waterford at 1.30pm and the Ladies Football team face Tipperary in Cahir at 2pm.
It places the 4 dual players, Hannah Looney, Libby Coppinger, Meabh Cahalane and Aoife Healy in a dilemma not of their own making.
I understand that 2 will play camogie and 2 Ladies Football. It's by no means ideal, and certainly it should not happen, especially on a bank holiday weekend where a clash could and should have been avoided.
I'm not sure where the fault lies but what I do know is that the Munster Council of the GAA announced sometime back a schedule of double-headers with both camogie and Ladies Football games factored in, yet this happens.
As for integration, if the 2 associations cannot sit down and avoid this farcical situation, then I fear it will never happen.
The games itself should see wins for both Cork teams, especially in football as they operate in different divisions.
The camogie might not be as straightforward; Waterford are coming in off the back of an impressive win in the D1B League Final and their minors are also in the All-Ireland Final.
By contrast Cork played poorly in losing yet another final, so Manager Matthew Twomey will look for a response, if he does not get it, it might not augur well for what lies ahead in the All-Ireland series.
Munster Under 20 Hurling Championship
Cork v Limerick on Friday in the Gaelic Grounds at 7.30pm
Having won their 3 games to date, impressively it must be said, Cork have secured their place in the final, so this could be seen as a free hit and an opportunity to give game to panel members and especially a few lads returning from injury.
The management might also take the view that let's keep the momentum going as these sides could very well meet again.
It's a big game for Limerick who must win, and even that might not be enough to keep them in the championship, if as expected Tipperary beat Waterford.
Ben O'Connor is one such player and he is likely to start and that is a boost and a huge addition to the squad.
Cillian Tobin might also start as he recovers from injury and got some minutes in the win over Clare, while Kevin Lyons another on the recovery path could feature.
Eoin O'Leary will miss out as having missed the last game due to illness, he is still out of action.
The depth of the squad is excellent and with so many players fighting for starting berths, Cork could very well make it 4 from 4 in the group phase, which would ideal preparation for the final.
Finally what a win by the minors last Tuesday night, showing everything that is good about Cork hurling.
Overcoming a poor start, playing away from home against an unbeaten team, overcoming injuries to key players and yet they got the job done.
The final on 9 May is something to look forward to and hopefully another few games after that.
Football
It's not been a great week. It's still uncertain as to where the seniors will be playing and a very poor performance by the under 20s saw them easily defeated by Kerry in the Munster Final.
One question that has been asked in recent weeks: is there that dearth of football talent at this level in the city? 1 starter and 2 subs on both nights, seems strange given that city clubs have more or less dominated the recent Minor County Championship.
Some years ago in a blaze of publicity, a 5 year football plan was launched, not a whole lot has happened in the intervening period to suggest the plan is working.
As for the seniors, a couple of games at the weekend will determine their fate, a win for any one of Armagh v Down, Louth v Offaly and Dublin v Kildare (that's a given), will see then compete as 4th seeds in the Sam Maguire, with a 1st round game in a few weeks time.
The draws for both Sam Maguire and Tailteann Cup takes place on Tuesday next.