'Instead of looking at a Messi, girls are looking at Denise'
Previous
Next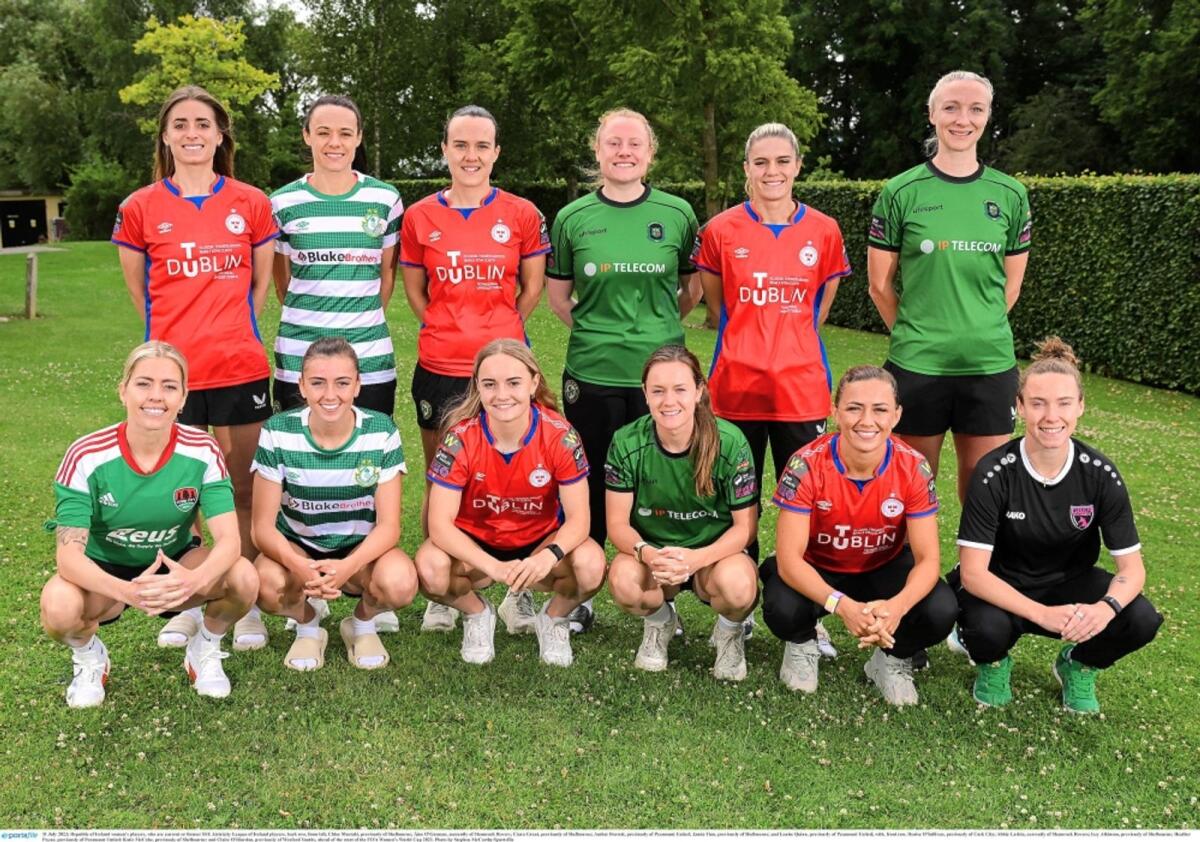 As Ireland's World Cup bid kicks off today, it's propelling women's football into the spotlight and inspiring girls to dream of becoming professional players.
Denise O'Sullivan, who got her start with Wilton United and moved on to Cork City FC is proof that the nurturing and development of talent at the grassroots level can lead to international success. Danny Murphy who is the Head of Women's Football at Cork City FC says that while the World Cup is a golden opportunity to elevate the women's game to new heights, more investment is necessary.
"If you really want to see the game grow here, especially in Cork, there needs to be a big investment made," he said. "From an FAI and a Government point of view, there's always more that they can do and we've got to keep pushing for that."
"The hard work that these girls have done on a national level, we all need to follow that through. We need to make sure that we ask for more and that we are consistently trying to grow the game. We all have a responsibility to keep the game evolving," he added.
Speaking about Denise, he said that her positivity and passion will be an inspiration to future generations in Cork. "It's huge for young girls to see. Instead of looking at a Messi or a Ronaldo as someone to aspire to, girls are looking at Denise O'Sullivan," he said.
"We had three of our girls meet Denise two weeks ago, and I didn't tell them that she was going to be there. When she turned up the girls were completely starstruck. They were so excited about meeting her. It must feel great for Denise but for me, it's amazing to see how she makes young girls feel about the game, she's a great role model for young kids." he added.
As a former Cork City player, Danny says that the club and the wider football community can take great pride in Denise's achievements. "The club is proud, but there are lots of people who would have helped her as a young girl coming through and everyone has a part to play to nurture her and help her get where she wanted to go," he said. "She was so dedicated to the sport. She wanted to be the best and that shows in how she plays and how she applies herself now. She's taken it to another level, and everyone is so proud of her."
Asked about what he thinks the girls in green's chances are of progressing at the World Cup, he said: "I think Ireland are set up as a good knock-out team the way they play. We need to make sure that we start the tournament well."
"Nobody expects Ireland to go out there and do well from an international point of view, and as a country that's where we thrive, when we are the underdogs. We've just got to be defensively organised, aggressive on set pieces, try to score goals and we have a good chance of upsetting a few people and getting through the group."