New horizons for Cork furniture
Previous
Next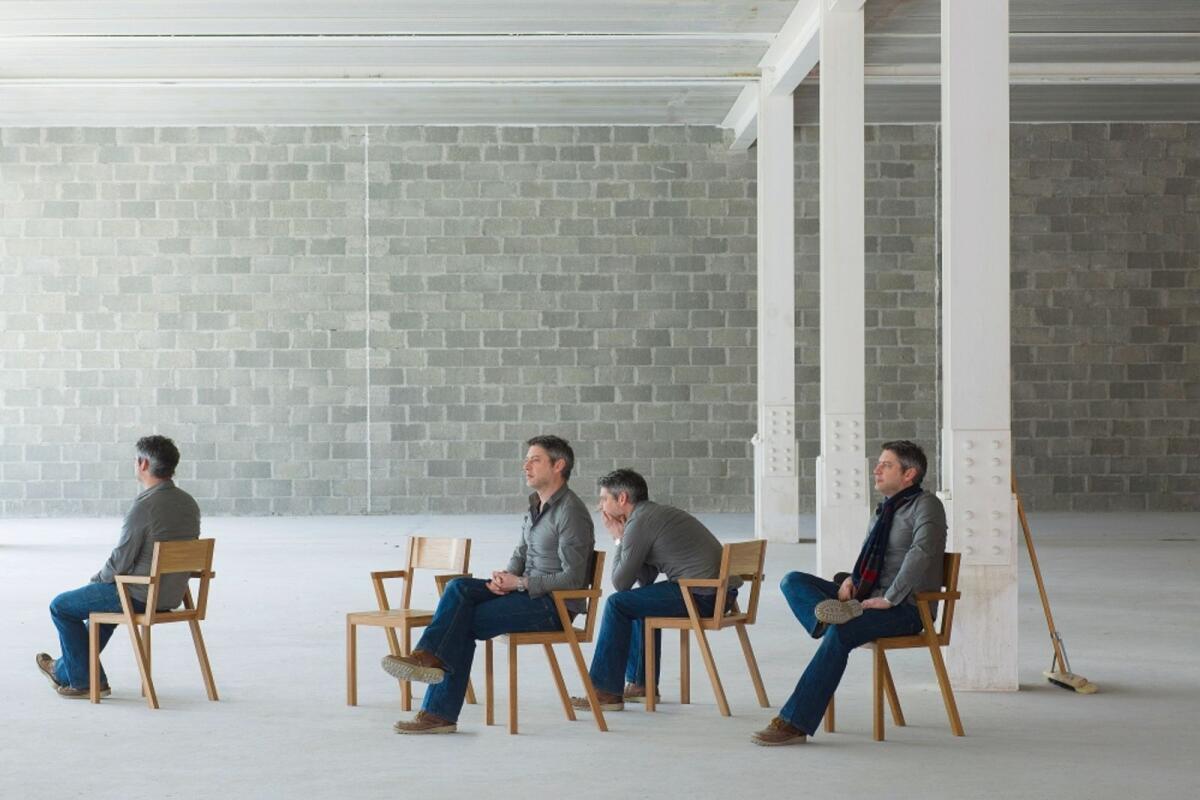 An award-winning furniture designer and maker has launched a new studio workshop in Cork city.
Fergal O'Leary's Horizon Furniture opened its newest premises last month at the Marina Commercial Park and is already wowing Leesiders with its beautiful and totally unique pieces.
Horizon Furniture is a design-led furniture making studio that produces award winning furniture designed and made to be heirlooms of the future.
The new studio workshop at Unit O11, just next to the Marina Market, is where the magic happens. Skilled makers turn raw planks of hardwood into beautiful pieces of furniture, guaranteeing that everything the studio produces is handmade and finished to an extremely high level.
Fergal, the maestro behind the magic, says he is really pleased with the new workshop and how perfectly it fits his needs as a designer.
"It's small but perfectly formed for the type of work that I do," he says.
"It's in a great location, close to home, close to the city and next to the very popular Marina Market. I can cycle everywhere!
"I started Horizon Furniture in 2008 to produce high end furniture for domestic and commercial customers. The work has always been characterised by a refined aesthetic of strong geometric shapes with references to classic designs of the past. Our new studio is laid out for small batch production of high-end pieces.
"The new studio also offers us the chance to control all aspects of manufacture inhouse, maintaining complete control over the process and the ensuring the high level of finish we demand."
Fergal's designs have been selected for the Design and Crafts Council Ireland's portfolio exhibition and have exhibited at the London Design Festival, Maison and Object, and also more locally at many Cork Craft Month events.
The studio's Maryjane stacking chair is an Irish Design Institute award winner and featured on stage at Irish trade mission at Dubai Expo 2020. The studio's Stanley lounge chair travelled with President Michael D Higgins on his official visit to China in 2018.
Horizon Furniture opened with a bang on 17 August, inviting the people of Cork to come and see the new space and to enjoy an exhibition of new and older pieces, artist's models and prototypes.
Fergal continues: "The open studio and exhibition offers a small retrospective of our work history including new and old pieces, experimental pieces, discarded prototypes and the chance to talk through our process from the selection of timber to the decision on finishes and methods of production."
Horizon Furniture's pieces have been commissioned by the Department of Foreign Affairs, Cork City Council's Lord Mayor's Chambers, the EU, the Design and Crafts Council of Ireland, Dublin Chamber of Commerce, Apple Computers, among many other private and commercial clients.