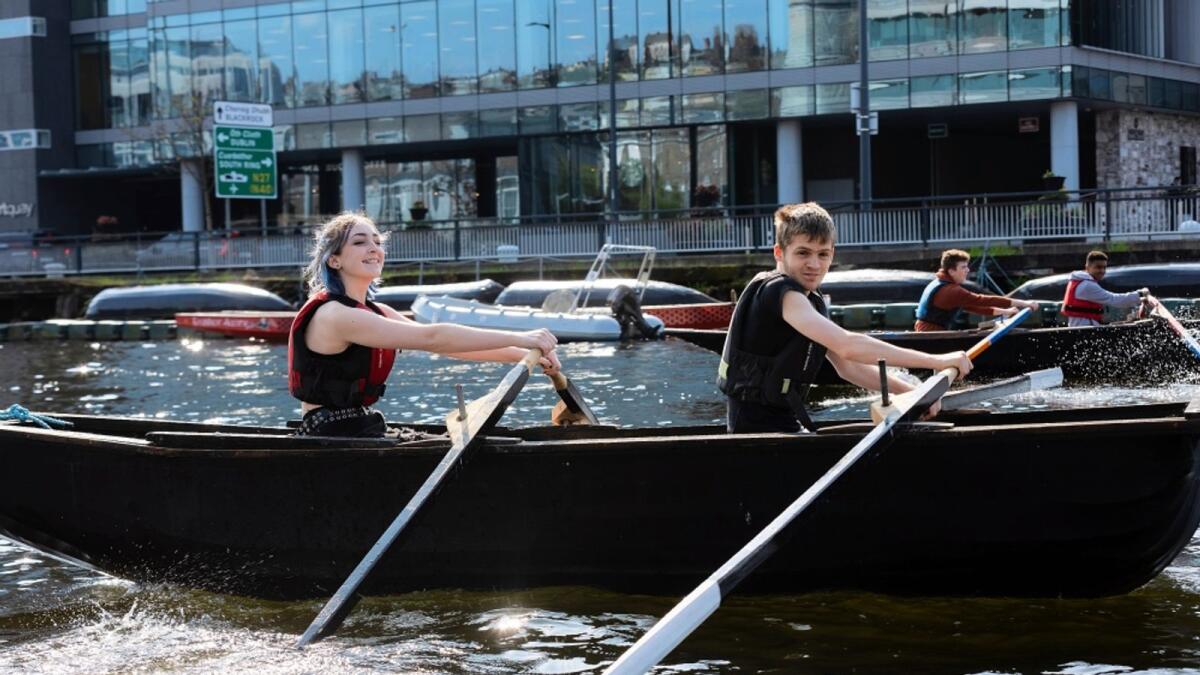 Poetry on the water
Meitheal Mara is used to launching currachs but for Culture Night on Friday 22 September, they are launching something else entirely!
Poet Keith Payne will be launching his latest poem at the famous boat yard at Crosses Green. The Eco-Writer in Residence with Cork City Library spent the spring of 2023 building a currach with learners from the National Learning Network's Penrose Wharf group at Meitheal Mara.
He also took to rowing currachs, joining Naomhóga Chorcaí, on the water regularly for outings and even winning a medal at the Saint Patrick's Day sprint regatta.
In his poem, Keith tells the story in verse of building a boat together, of "Working and singin'/ tying and stringin'/ and keeping the boat afloat."
This Culture Night event is an opportunity to see a working boatyard and get the feel of boat ribs finding home as the boat, and the poem, take shape. Meitheal Mara has long been central to the flow of traditional boat building in Ireland, and to the flow of the Lee through Cork. The poetry reading takes place at 6pm until 6.45pm.
See www.corkcity.ie/culture-night and meithealmara.ie for more.