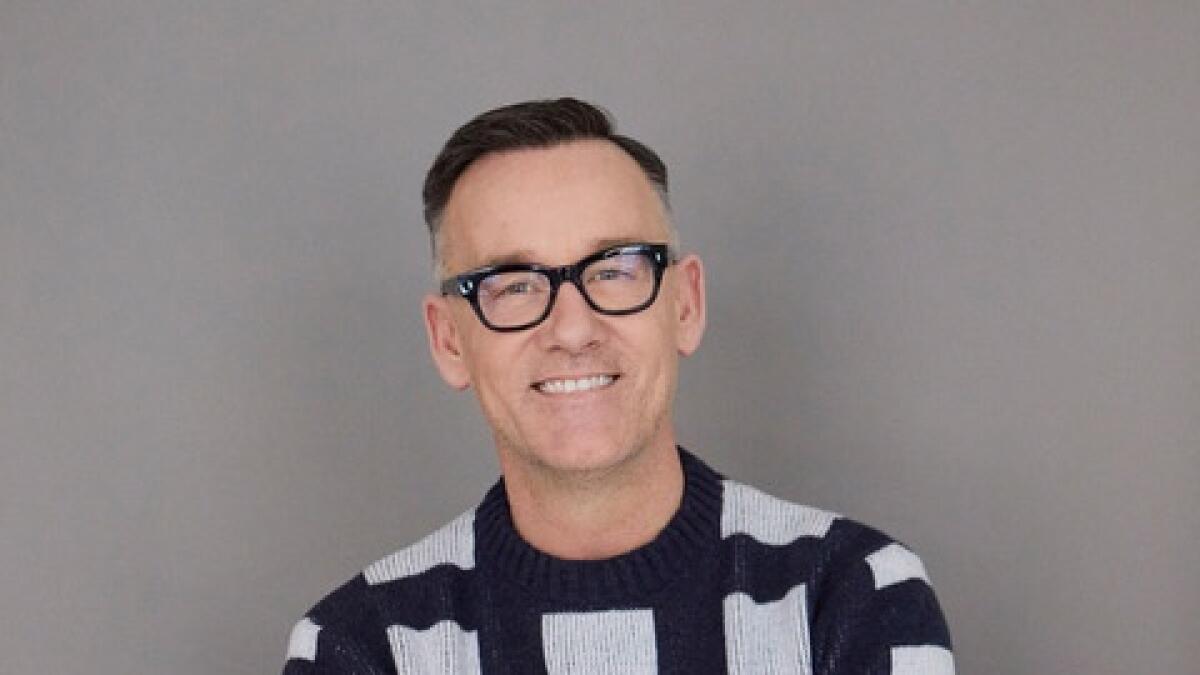 Dive into a small world
'Small World' is a new podcast from The Useless Project and UNHCR, the UN Refugee Agency, that shares great conversations between well-known Irish voices and individuals from a refugee background living in Ireland.
The podcast is the brainchild of Taz Kelleher, co-founder of The Useless Project and seasoned podcast producer, who, after years of advocating for community and sustainability, was moved by the challenges faced by refugees and rising anti-immigration rhetoric in Ireland.
The eight-episode series, featuring hosts from Joanne McNally to Brendan Courtney (pictured left), unearths compelling stories and promotes solidarity with refugees in Ireland.
Each episode will feature a different host and interviewee. Providing a new platform for great conversations, in episode one, Joanne McNally and Amir Abu Alrob talk about their love for the stage.
Music producer Simba Bianchi shares his experience growing up in Direct Provision with fellow music lover and DJ Tara Kumar, while another episode will share the conversation between two broadcasters, Brendan Courtney and Kinda Nassli - a Syrian woman who presented a prime-time TV show in Syria before fleeing the war. I for one can't wait to tune in.
In other news I am back from my weekend in Treviso, Italy and you may remember I was having a packing nightmare.
Well, you will be glad to know that I had probably one of my most successful clothes packing trips to date.
Treviso is a stunning city and it was made all the better by the weather which is my perfect city break type of weather. A slight nip in the air but sunny and bright.
Now we did have rain on the first night but we'll get over that.
I just kept it nice and simple with what I wore and didn't try and overthink it.
Firstly, I stuck to neutrals when I packed so cream, khaki, black and a bit of leopard print all worked seamlessly together and by keeping all my basic pieces in these neutrals I was able to let my leopard print coat be the statement piece that worked well over everything.
I also brought a black blazer for nighttime and as the temperatures dipped, I layered the coat over the blazer to keep cosy and warm.
I also brought along two jumpsuits, one khaki and one cream in a light denim and really it is just so handy to pop on a jumpsuit and you're done especially if you don't want to faff about in the winter with dresses and tights.
Jumpsuits are so versatile and look a little bit dressy even when you wear them with trainers or pop a pair of boots on and I love adding some print and a bit of a '70s vibe by tying a slim scarf around my neck.
For nighttime I kept it very simple with slip skirts, Anine Bing t-shirt and boots topped off with the black blazer and wore a black body suit and silky snakeskin wide leg trousers on the second night.
I even had space in my bag for a few little purchases including black trousers with marabou feather trim that I can't wait to style over the party season.