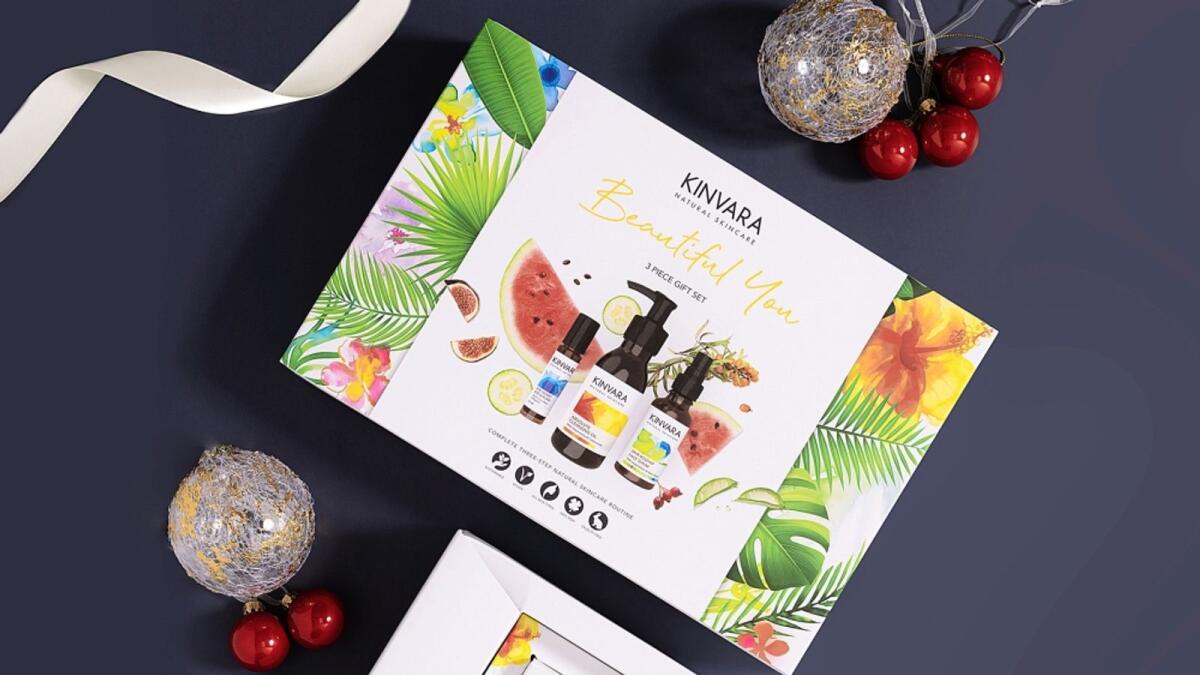 Ready, set, gift!
I love getting something hair or beauty related under the tree and sometimes it is the best stocking filler you can get. Sets are undoubtedly the best way to get value and this year seems to have a big focus on less waste and more practical full-size offerings with minimal packaging.
Eleven Australia's Smooth Trio Gift Set is available at a special festive price of €45. This set includes the Smooth Me Now Anti-Frizz Shampoo (300ml), Smooth Me Now Anti-Frizz Conditioner (300ml), and the newly introduced Smooth Me Now Thermal Spray (200ml) designed for thermal protection and split end prevention. The package is completed with a neon transparent beauty bag, making it a perfect addition to anyone's beauty routine.
Max Benjamin offers a Candle & Diffuser Gift Set priced at €55. Packaged with eco-consciousness in mind, each set contains a 210g natural wax scented candle alongside a luxury 150ml reed diffuser. Available in French Linen Water, Lemongrass & Ginger, and White Pomegranate, this is an ideal gift for those who appreciate the perfect fragrance combination.
For lovers of Irish skincare, Kinvara presents the Beautiful You Set at €65. This three-piece gift set features their cleansing oil, eye wow serum, and rosehip serum, all crafted with hydrating and nourishing ingredients. The sustainable packaging adds an extra touch of eco-conscious luxury to this skincare indulgence.
The ultimate skincare indulgence comes in the form of the NeoStrata Skin Active Repair Gift Set, priced at €196.85 but valued at over €266. This set includes the Exfoliating Wash (125ml), Matrix Support SPF 30 (50g), Cellular Restoration (50g), and Intensive Eye Therapy (15ml). Infused with NeoStrata's potent skincare featuring Hydroxy Acids and NeoGlucosamine, this collection promises radiant skin.