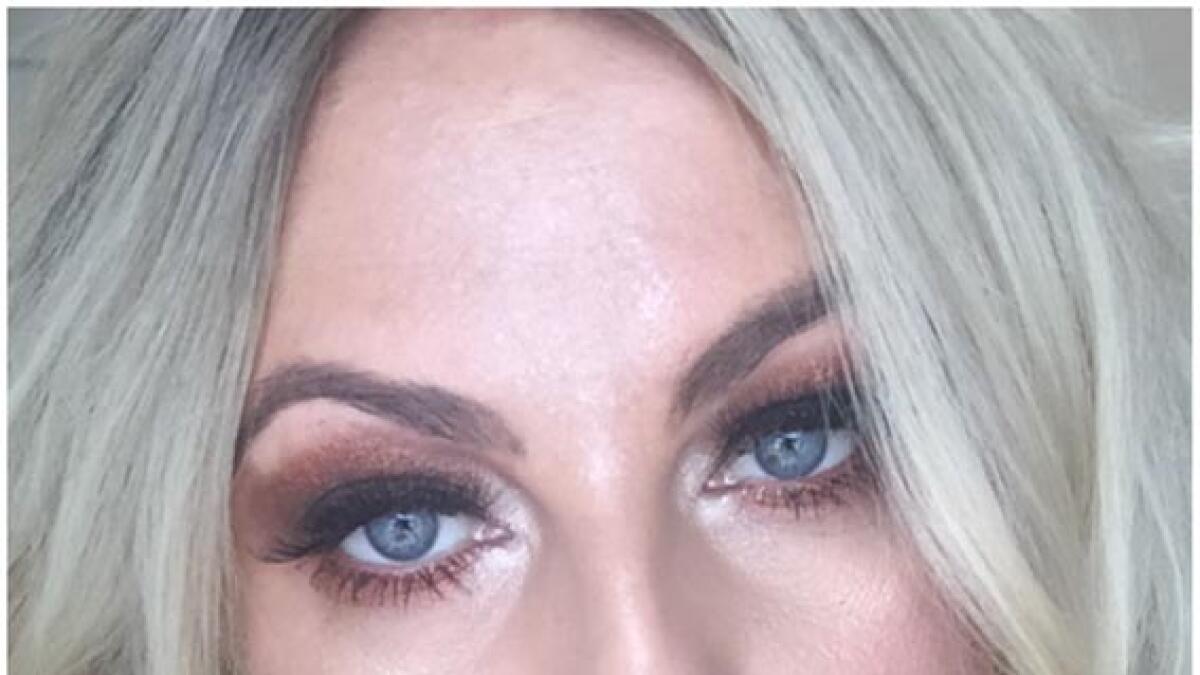 Soft focus for February and beyond
I love seeing the new colours arriving for spring with trends in beauty constantly changing with every season.
One look that really appeals to me lately, though, is soft glam. After a season full of smoky eyes and red lips, I feel that my makeup update is all about the more pearlised look for skin and eyes. Bright fresh skin is in and the secret to this is lighter coverage and clever concealer.
The beauty secret to battle unwanted dark circles under the eyes and to ensure a fresh look? The Catrice Instant Awake Concealer (€5.50). Thanks to its medium coverage and light, buildable texture, it offers a fresh, awake look and a smooth but naturally matte finish. High-quality, nourishing ingredients also moisturise, guarantee an anti-wrinkle effect and visibly reduce small lines. A soft sponge applicator allows an accurate application down to the inner corner of the eye. This wake-up hero is available in three shades.
The tip of the Brush Ink Tattoo Liner Waterproof by Catrice (€4.70) is a real master of precision. Thanks to its more than 270 hairs, it effortlessly glides along the lash line with extreme precision. The super flexible brush tip allows you to create fine, even lines as well as dramatic eyeliner styles in deep black that last all day and with just one stroke of the brush. It is fool proof and you can build up from a soft thin line to a full-on cat eye.
Set foundation with illuminating powder – Nouba Magic Powder 19 Illuminating Loose Powder (€35) is a translucent finishing powder, impalpable and magical. The complexion will be smooth, illuminated and your makeup will be fixed for the whole day. It is enriched with micronised pigments and spherical powders for a flawless film. Jojoba oil is known for its soothing and softening properties. The soft-focus complex minimises optically the skin imperfections. The special lamellar particles provide a smooth and silky feeling, as well as a fabulous illuminating effect on the skin
Lastly, it's not makeup related but it's still a beauty of a product. The Wedding Candle by Jenny McCarthy has been in the making for the last five years.
From inception, with intense market research straight through to placing the products on shelves across the country, Jenny has been involved in every element during the whole process.
The lime and basil scented candle is a stunning result of her obsession to detail, her insights and her desire to create something bespoke and luxurious at an affordable and accessible price.
What you have here is an expertly produced product without the compromise; a great gift, be it for newlyweds, parents of the bride and groom or an anniversary memento. Upon opening, the first noticeable difference is its cylinder box, which mirrors that of the wedding ring. It is a circle which never ends and continues for eternity.
The sprayed cylinder glass jar and candle wax are both bridal white, something Jenny spent weeks developing with sample upon sample tweaked to perfection.
The candle is topped with a weighted silver lid, which can be engraved at any jewellery store to add a special date or name.
Each time you lift the lid, the clean, fresh and invigorating lime and basil aroma will engulf the room and bring back memories of your special day when it hits the tip of your nose.
The scent is something Jenny worked hard to perfect and ensured it fit within her concept; for it to be something fresh, something soft and something calming.
It's a scent that lingers and drifts through your home without being overpowering, while bringing a sense of calm as soon as you walk through the door.
It is available for (€34) and is the perfect wedding accessory.