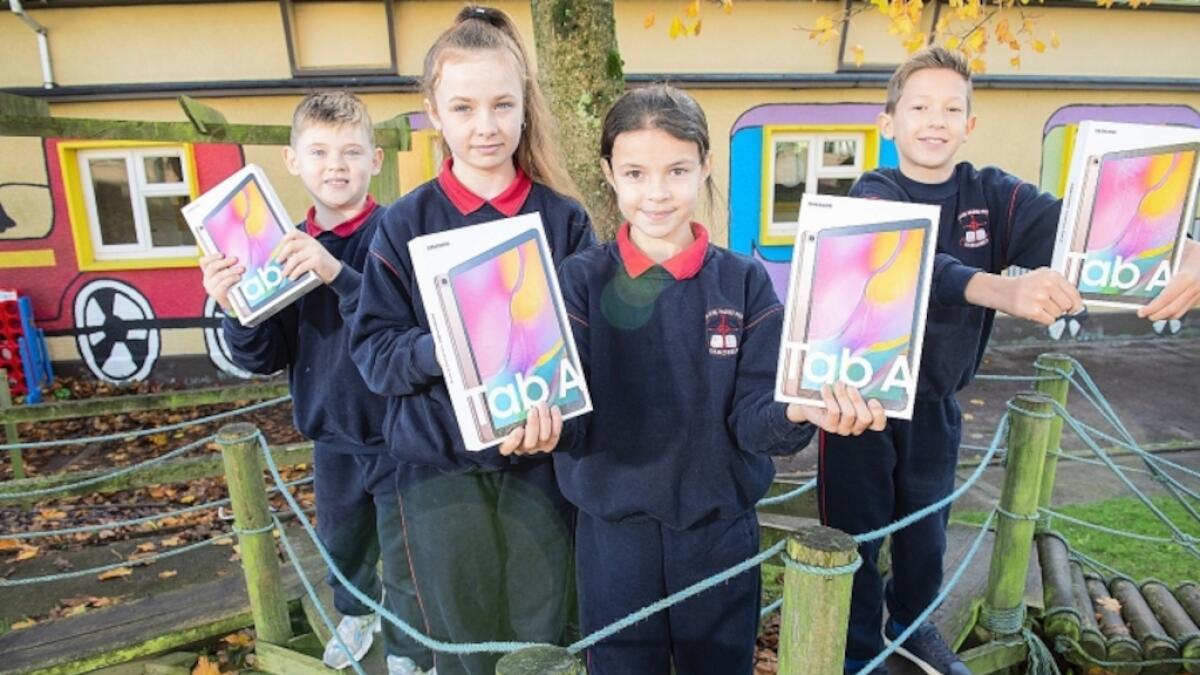 Tech boost for Padre Pio
A primary school on the northside of the city is taking technology to a whole new level!
Scoil Padre Pio Primary School received funds for iPads from Gurranabraher Credit Union which will be used as part of an initiative the school is running with the SUAS Organisation.
The organisation works with disadvantaged schools with the aim of increasing literacy and numeracy levels. Scoil Padre Pio has been involved with them for the past three years. With Covid-19 restrictions, all support is online and with the introduction of these new iPads, the school can involve all children who benefit from this resource using online tutoring.
Michael O'Connell, on behalf of Gurranabraher Credit Union, said: "We are delighted that we can support such an important initiative in Scoil Padre Pio. We have a very close relationship with educators and feel that by supporting their initiatives we will see a dividend for all our community in the future."