Image 1 of 3
Image 2 of 3
Image 3 of 3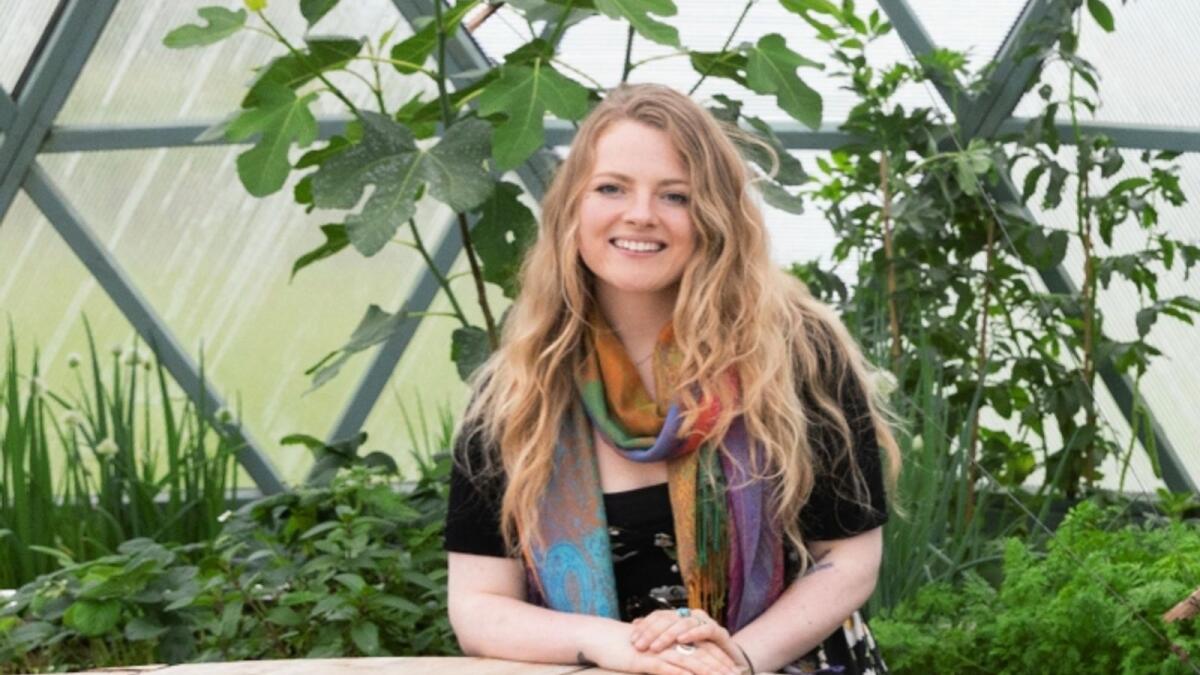 Previous
Next
By Ciara Parsons, Horticultural Therapist, TELUS International Ireland
Our team members are very proud of the organic garden and geodome at our TELUS International Cork campus and I'm very lucky to work there as gardener and horticultural therapist.
Therapeutic horticulture is the process of using plants, gardens and outdoor spaces to improve and support physical and mental health.
My job is to facilitate time spent in nature, and to highlight the benefits this can have, particularly when it comes to stress in the workplace. In the current virtual environment, I do this by sharing advice on the health benefits of organic home-grown vegetables and how to articles for grow it at home.
In what most people would see as quite a unique job title and role in digital customer experience, TELUS International's commitment to its team members' well-being has allowed me to bring my expertise to the corporate world.
My day to day involves maintaining our garden using permaculture and sustainable horticulture methods, growing organic fruit and vegetables in the geodome and outdoor raised beds, overseeing the employee allotments, looking after our 200-plus indoors plants, and being an active member of our dedicated wellness and employee-led corporate social responsibility teams.
One project I'm particularly excited about this year is our food donations deliveries. I'll grow organic produce in our garden to be harvested weekly and delivered, in a trailer attached to the back of my bike, to a local food charity. It is a great way to give back to the community, something we are very passionate about at TELUS International.
Sustainability and Environmental Social Governance (ESG) has become a top priority for businesses worldwide. My colleague Chloe Dempsey and myself set up Dream Green which groups together all of the eco-friendly projects like the introduction of KeepCups to all team members which almost halved our weekly waste.
We're delighted to have more members join the team and we've been brainstorming ideas for new green initiatives. Our mission is to increase our sustainability efforts and make our campuses as environmentally friendly as possible, benefiting our team members, business and the planet.
Biodiversity enhancement, which is contributing to living things such as animals, plants and insects and the communities and habitats they form, is one of our main objectives. In an effort to contribute to the conservation of the native Irish honeybee, we installed hives on our site. We teamed up with An Beach Dubh, a beekeeping services company based in Cork city, belonging to fourth generation beekeeper Séadna Mac Giolla Coda. Throughout the year, he will be on-site to tend to the beehives, check the health of the bees and provide regular updates on their progress. Séadna will also host beekeeping workshops for our team members and, in the autumn, we expect to harvest over 40kg of honey for our team members to enjoy.
Conservation efforts like this are important. The existence of Irish honeybees is under threat due to the increased use of harmful pesticides, climate change and the importation of non-native bee species. By making our campus more bee friendly, it is also hugely beneficial to the wild bee species in Ireland. We are proud business supporters of the All-Ireland Pollinator plan and thanks to their guidance, our garden is gradually becoming a biodiverse haven. We've planted native wildflowers, banned harmful pesticides and herbicides, and are letting the grass and dandelions grow.
Welcoming these honeybees adds another piece to the global sustainability puzzle that we're trying to help solve. We're delighted to have them here with us at TELUS International Ireland, and we're certain they'll be happy and healthy in their new home.