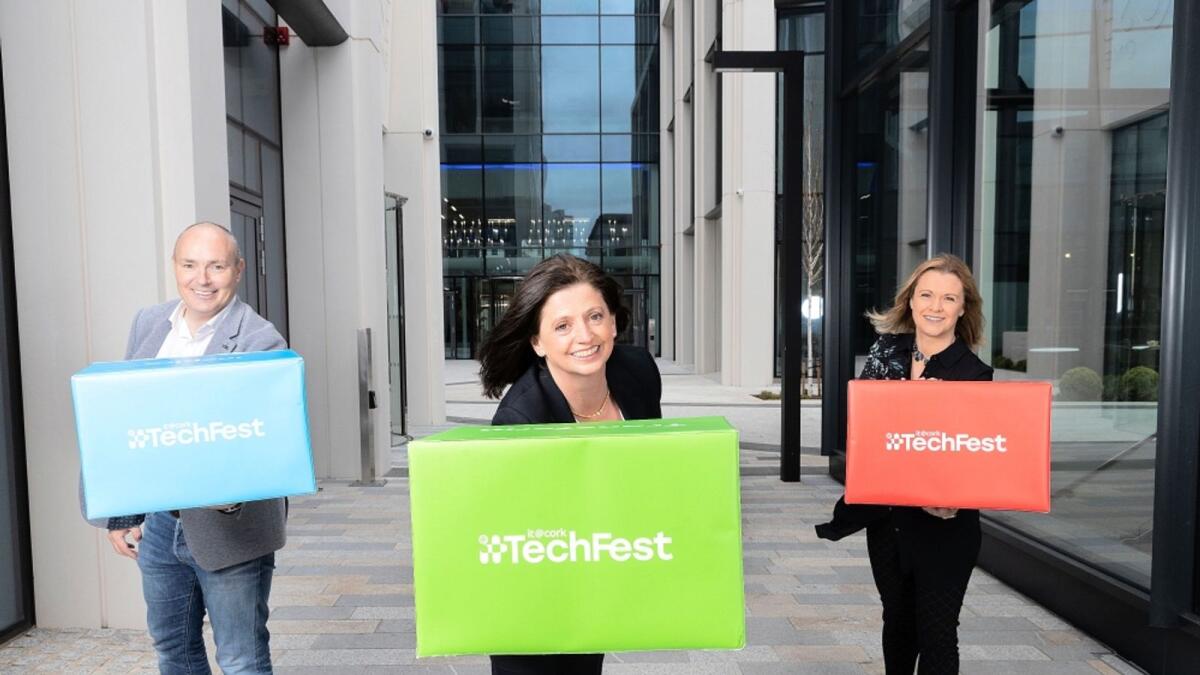 Leeside technology festival focused on sustainability
Sustainability and space were the key themes at a recent Leeside technology festival which saw close to 1,000 people attend virtually.
This year's TechFest, a three-day annual event run by learning network it@cork, highlighted the need for the tech industry to adopt a greater focus on sustainability and accessibility.
The festival featured a number of industry-leading speakers and panellists including UNICEF Ireland's Caroline Dowling and Rory Fitzpatrick of the National Space Centre.
Speaking after the event, it@cork Chairperson and Senior Consultant with DELL Technologies Gillian Bergin said that technology and innovation must be used "in pursuit of good". "It's so much bigger than convenience and entertainment. Whether it's protecting our biodiversity or diversifying our teams and talent pools, we have an opportunity to influence and shape the future of work and the future of society," she said.
During one of the keynote speeches, Marcus Weldon, former president of Bell Labs and CTO of Nokia, explored the three 'Ps' of the UN's Sustainable Development Goals – prosperity, people and planet.
He also discussed how emerging technologies such as robotics and machine learning will lessen the burden of data overload and repetitive tasks for workers of the future.
Mr Weldon added that the mass adoption of existing video conferencing software during the pandemic was one of the "greatest and lasting innovations" of the last year.
Fellow keynote speaker Rory Fitzpatrick, CEO of the National Space Centre, examined the growth of Ireland's space industry and how satellite imagery will be used in time to predict natural disasters such as fire and flooding.
He also confirmed that SpaceX's Starlink satellite broadband project, the brainchild of Elon Musk, has been in place in the National Space Centre since January of this year.
Hosted by broadcaster and journalist Jonathan McCrea, the festival also featured Cathal Wilson, COO of Nexalus; Steve Fleming, CEO of Voxxify; Alan Holland, Founder and CEO at Keelvar, and Dr Fiona Edwards Murphy, cofounder of ApisProtect.
it@cork is a leading, not-for-profit independent business organisation representing over 220 companies in the South-West of Ireland.
The company comprises a blend of indigenous and international IT professionals, executives, multinationals, government leaders, public sector, academia, entrepreneurs and investors.
it@cork is a member of the European Cluster Collaboration Platform (ECCP).