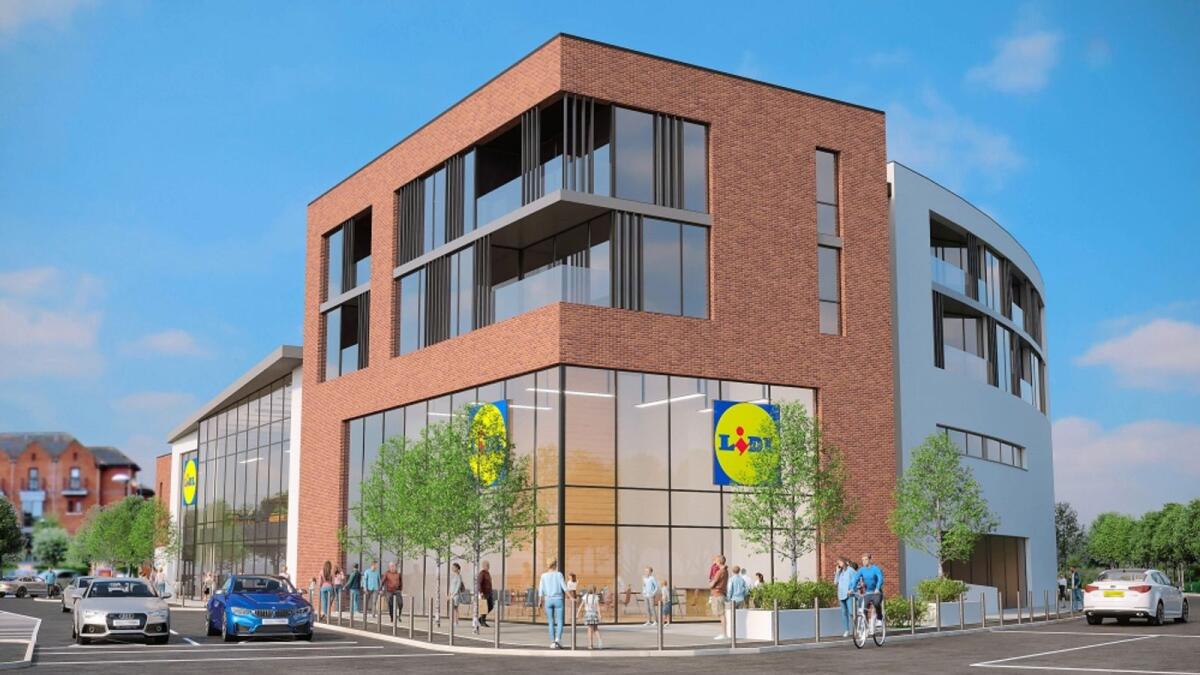 Lidl lodge planning application
A planning application has been lodged for a mixed use development on a vacant site in Douglas.
Lidl has confirmed that it lodged the application for a store, eight two-bedroom apartments, a cafe and another commercial unit.
The site in question faces onto the roundabout on the Douglas Relief Road and is currently lying vacant and unused. Lidl said 30 jobs will be created once the store is built.
Visually the building will be completed in brick with white render as a secondary material.
The apartment scheme, which will be situated on the third and fourth floors, will be centred around a courtyard, as outlined in a Housing Quality Assessment report conducted which forms part of the application.
Speaking about the application, Lidl's Regional Director for the Munster area Conor Nagle said: "This is an exciting proposal from Lidl for the Douglas area which will turn an unused site into one that offers great services to the community. When approved, this brand new state of the art store will create 30 new local jobs as well as supporting many hundreds more during the construction phase of the entire development."
The planned store will incorporate a range of sustainability features including an energy management system, electric vehicle charger spaces and a solar panel system.
Mr Nagle added: "Lidl is committed to delivering high quality builds and we have employed the use of leading architects and designers to make the best use of this site. Of course a Lidl store doesn't just bring better value shopping to an area. It means more fundraising for Ladies Gaelic Football clubs and schools in the area, it means new charity groups supported with FoodCloud donations and more funding for youth mental health in Cork through our charity partner Jigsaw. We are also proud supporters of Ability@Work with the Cope Foundation and look forward to extending this programme to Douglas when we receive permission," he concluded.