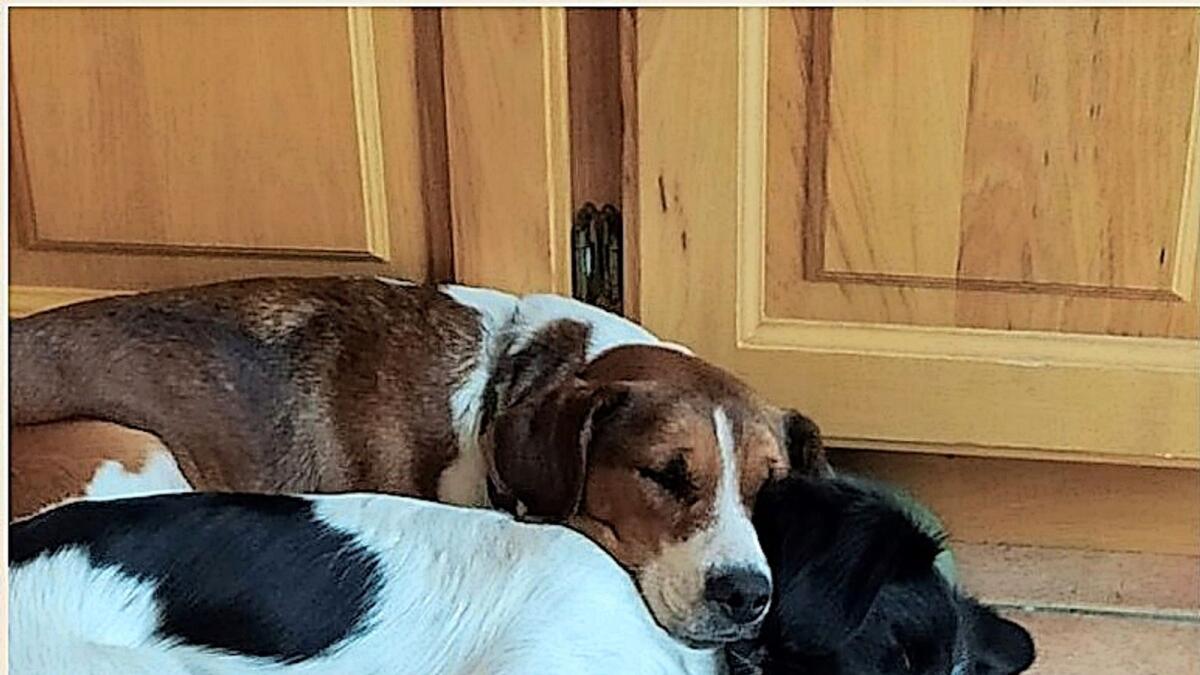 Shelters getting older puppies
Previous
Next
By Katie O'Keeffe
In March 2020, Ireland went into lockdown for the first time and suddenly people found themselves at home with nothing to do.
So began the start of the pandemic puppy.
On social media it seemed everyone was spending their days at home living their best life with their dogs, influencing many to look for their own furry companion. People who had been putting off getting a pet because of the lack of time at home decided that lockdown was the perfect time to raise a puppy. The demand for dogs caused the prices to rise astronomically with a Golden Retriever puppy that would have cost approximately €500 before Covid-19 now being sold for near €2,000.
"We are getting a fair few pedigree dogs who we can tell were originally bought from puppy farms," explained Jennifer Headlam from West Cork Animal Welfare.
Speaking to the Cork Independent, Jennifer explained that people weren't looking to adopt at the time, they wanted the pure bred dogs. This has led to the shelter recently taking in a lot more pedigree dogs than they would usually see and Jennifer believes a lot of surrenders were due to the lack of research.
"They're just not researching the breeds at all, people just see cutesy fluffy things and go for it."
Now over a year since the pandemic, shelters are starting to get older puppies with behavioural issues being surrendered by frustrated owners.
Jennifer explained: "People won't really admit why they are giving up their dog. But we find that the time and effort was just not put into it."
Research carried out by the Irish charity Dogs Trust revealed that 20 per cent of people who purchased a dog during lockdown in Ireland collected their dog on the same day they first inquired about the animal, making a 'click and collect' culture around the sale of dogs. Due to the rapid rate dogs were needed, a lot of health issues have been noticed.
She added: "The gene pool in this country is not huge so I think a lot of these dogs were being interbred. We notice King Charles and Pugs who would generally have breathing problems are now a lot worse than they would have been, unfortunately the breeders don't care they just keep breeding."
Now that people are returning to work and the country is slowly re-emerging to normality, pet owners are noticing extreme separation anxiety in their pet who have grown accustomed to having their owners at home almost all day every day. A lot of people were not aware that their pets would likely develop anxiety when the big change of routine came so they had to look for "a quick fix" instead of slowly preparing their dog. Colette from Homeless Animal Rescue Team (HART) North Cork says for their rescue the demand for dogs is still high.
"We have noticed families contacting us who got a puppy and now nine months later they think getting a second dog will amuse the first one as they now don't have the time or have lost interest."
She added: "Generally the first dog these people own have no training and they think adding a second one from a rescue will fix the issue with their Covid dog."
For those who have not yet returned to work, it is recommended that owners prepare their pets as soon as possible, making sure that the dog has stimulating games to drain excess energy and anxiety such as sniffing games, treat dispensers and interactive feeding toys. With all the demand for cute small dogs or pedigree puppies, all rescues seem to have been left behind, especially retired greyhounds and lurchers.
"Out of the intake of 72 dogs from last March to this minute, 46 have been greyhounds and 12 lurchers," Colette explained.
Jennifer from West Cork Animal Welfare said: "People need to look away from the stigma of retired working dogs. They don't require as much care as you would think and they make amazing pets."
As an ex-racer or ex-working dog, the breeds are not suitable to be around very small dogs or cats. However, for someone looking for just one pet in their home, the greyhound can make the ideal companion.