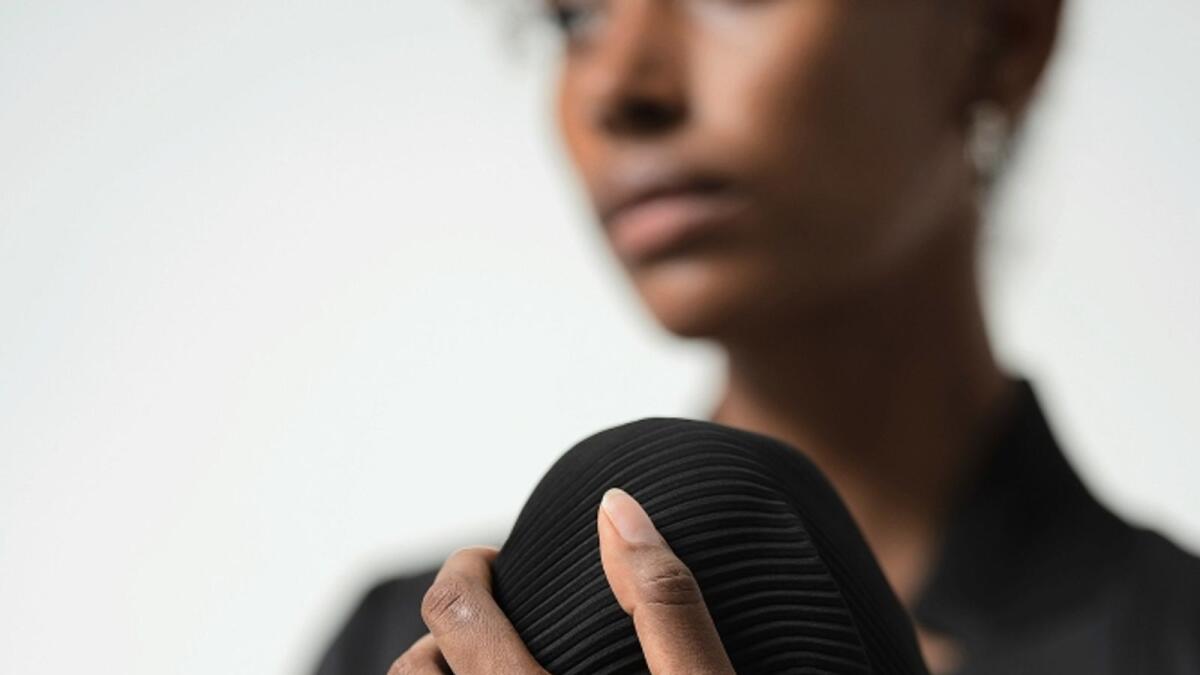 Silver Loom launch sculptural and sensual collections
You may remember I featured Silver Loom design studio here before and I'm delighted to see that they are launching two new collections.
A new series called Venus is inspired by the studio's figurative emblem, as well as adding new styles to their series of draped forms - Cascade.
Sculptural and sensual, these collections represent the power of embracing femininity.
The collections are designed and made in Cork. The creative duo finds inspiration in the rich and beautiful scenery as well as their combined experiences within contemporary design. Fuelled by a passion to create, they combine traditional handcrafting and silversmithing techniques with new technology to explore the challenges and possibilities within their creative practice.
Silver Loom aims to weave a fresh new perspective into the landscape of Irish jewellery design.
The studio was launched in June 2020 by Andrew O'Ciardubháin and Izabella Balikoti, two designers with backgrounds in architecture, furniture design and fashion design respectively.
Despite the uncertainty of the time, they decided to combine their two voices and experiences to create a dynamic design language with which they explore the possibilities of form, line and shadow in contemporary jewellery. A mutual creative vision for emotive lines that flow between the pieces and the wearer drive each sculptural silver series.
The Venus collection will be officially released online on 10 August on thesilverloom.jewelry with additions to the Cascade series due to be added in October.
Venus features a pair of figurative earrings and an elegant elongated pendant with the same design.
This set based on the studio logo is inspired by the recurring theme of the divine feminine throughout ancient mythology. The abstracted figurative line is based on the ancient paleolithic representations of goddess statuettes, like the Venus of Lespugue. The line exaggerates the female form creating pieces that celebrate the core values of the studio; to honour and adorn the beauty and inherent strength of all women.
As Co-founder Izabella Balikoti said: "A piece of jewellery, like a time capsule, that travels with us throughout our lives, becomes imbued with memories that echo through every time we wear our favourite pieces. We aim to create pieces that can transcend the moment and last a lifetime."
The Cascade series has been inspired by formidable women like dancers Pina Bausch and Martha Graham, and are designed for women who embrace the strength of their femininity and live fearlessly true to themselves.
Although they can rightly be seen as statement pieces, the soft flowing shadows create a subdued elegance that has a timeless appeal.
Each piece is made with the wearer in mind - the silver sculptures relate to the body through the direction of the drape, creating an elegant discourse between the form of the silver and the lines of the body.
These pieces work so well as a standalone statement piece or can be worn layered together or combined with your own favourite pieces to compliment your individual style.