Team Ireland push for more medals
Previous
Next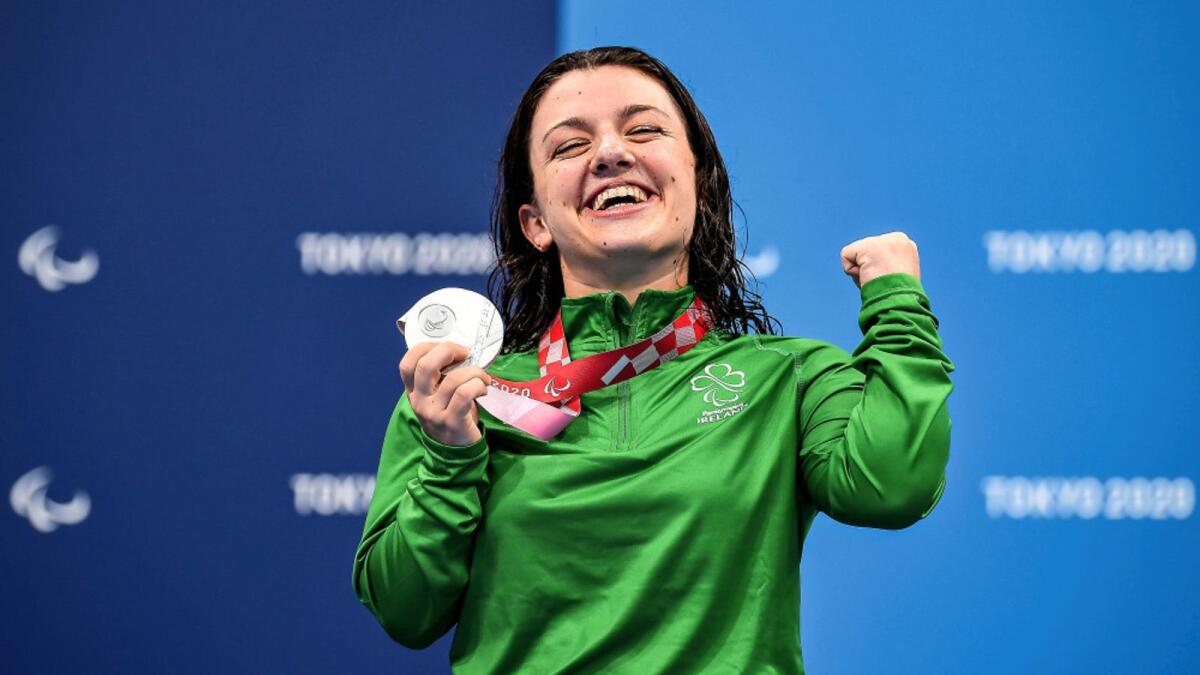 There was disappointment for Cork Paralympian Niamh McCarthy yesterday morning in the women's discus final but Team Ireland are continuing to add to their impressive medal haul.
With a best throw of 28.94 metres, the Carrigaline native finished fifth overall, just behind Tunisia's Fathia Amaimia who secured fourth with a throw of 29.04 metres.
Tunisia's Raoua Tlili took gold with a world record shattering 37.91 metre throw, a good measure of the soaring standards at this Paralympic Games.
Niamh was one of Ireland's sensational 'Rebel Treble' of medal-winning discus throwers from Cork in Rio 2016, winning F41 discus silver on her Paralympic debut with a throw of 26.67 metres.
Since Rio, she has won four more major medals, including silver at the 2017 World Championships, gold at the 2018 European Championships and bronze at the 2019 World Championships.
The only other Cork-born Paralympian, Patrick O'Leary will have been in action at 2am Irish time today (Thursday) in the men's kayak single 200m KL3 and then again at 3.30am in the men's va'a single 200m VL3.
Having started canoeing in 1991, veteran Pat became the first athlete to represent Ireland in the sport at the Paralympic Games in Rio 2016 when it was added to the schedule for the first time.
In 1991, cancer was discovered in Pat's femur resulting in him having his knee replaced with a metal joint. In 2010, following a second knee replacement, Pat suffered an infection that meant his left leg had to be amputated in 2011.
Pat will be looking to secure places in both the men's kayak single 200m KL3 semi-final tomorrow (Friday) and the men's va'a single 200m VL3 semi-final on Saturday.
As of going to print, Ireland is sitting pretty in 26th place on the medal table with three golds, two silvers and a bronze so far.
Our first medal came from 26 year old Dubliner Ellen Keane who took gold in last Thursday's SB8 100m breaststroke final, setting a new personal best in the process.
Cyclists Katie-George Dunlevy and Eve McCrystal took silver and set a new world record in their qualifying round for the Women's B 3000m Individual Pursuit. The pair then went on to win gold in Tuesday's Women's B Time Trial with a time of 47:32.07.
On Sunday, the world's fastest Paralympian, Derry man Jason Smyth won his sixth Paralympic gold medal of his career in the T13 100m final.
Another swimmer, Portarlington teenager Nicole Turner, recorded a personal best to win the silver in the final of the S6 50m butterfly on Monday with a time of 36.30, just 1.74 seconds behind winner Yuyan Jiang from China.
Portlaoise hand-cyclist Gary O'Reilly took bronze for Ireland in the men's H5 time trial at the Fuji International Speedway on Tuesday.
Team Ireland still has plenty of chances to add to its medal tally with five athletes, excluding Cork's Pat O'Leary, still set to compete in the coming days.
By the time of publication, swimmers Ellen Keane and Roisin Ni Riain will have already competed in the women's 200m medley SM9 and women's 100m breaststroke SB13 respectively yesterday afternoon finishing fifth and seventh.
Early this morning, swimmer Patrick Flanagan will have competed in the men's 400m freestyle S6 followed soon after by Barry McClements in the men's 100m butterfly S9.
At 1.23am on Friday Patrick Flanagan is in action again in the men's 100m backstroke S6, with Ireland's last competing athlete, Phil Eaglesham, competing in the mixed 50m rifle prone SH2 at 4.30am on Saturday morning.