Fashioning a new brand in lockdown
There's a new ladies fashion brand in town and it has been created by none other than Maeve Dennehy from the award-winning boutique Love Cherish.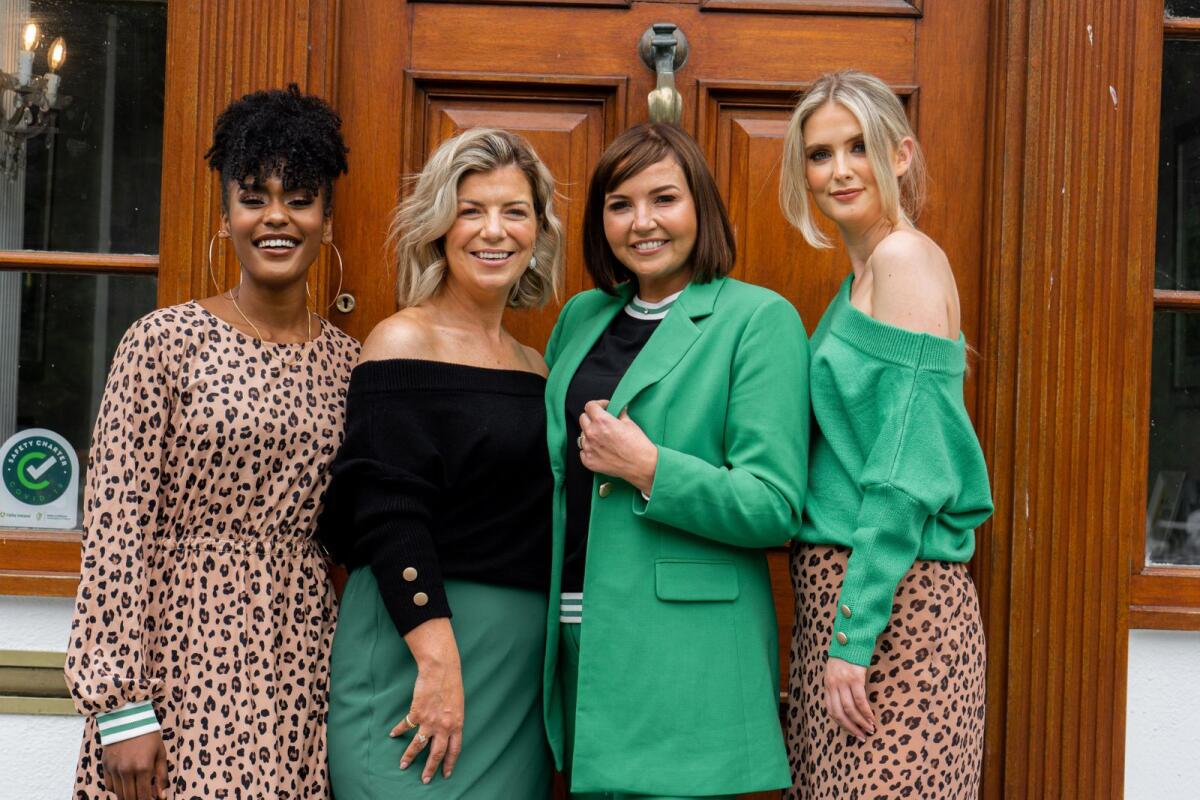 The new label called Oh Molly brings together the comfort dressing that we loved during lockdown and combines it with Maeve's own sense of style to give us a collection full of super wearable, gorgeous pieces for everyday dressing that are fun and effortless.
The ethos behind this new label is: comfort is no longer a choice. It's a necessity! No longer do we need to decide between dressy and casual, Oh Molly will meet you right in the middle with a more wearable wardrobe of comfort-inspired pieces with a bit of personality that easily mix and match.
The collection features a gorgeous colour palette of beige and black neutrals with leopard print and a pop of the most vibrant green.
This easy to wear mix of print and colours in blazers, tops, the most fantastic selection of dresses, trousers and knits all combine to make a perfect capsule collection of pieces with endless mix and match ability.
If you favour a more muted look, you could easily stick to the more neutral pieces which feature a green trim or a hint of leopard print here or there. If you are into a more is more style like myself, then let the green and leopard print do the talking. The looks also can be dressed up or down and would easily take you from work to dinner or just doing your day to day bits and bobs.
Must-have pieces include the Diana dress, a fantastic midi that is beyond versatile and the Coco cardie in leopard because frankly leopard is a neutral and every wardrobe needs a bit of this gorgeous print.
Charleville might seem like an unlikely fashion destination. But that is exactly the birthplace of this new and exciting collection. Maeve used the months of lockdown to develop her own label and was inspired by her highly engaged online audience. She tuned into their needs and listened to years of feedback from customers in-store and online regarding size, fit, shape, size and detailing.
"Even though I was presented with a few white label/collaboration opportunities, I wanted to create my own collection from scratch. I understood the needs of my customers and I really wanted to do something for them that would take the stress out of dressing," says Maeve.
Maeve's personal story is one of continued resilience. In the last decade, she lost both her sister and mother to cancer and also publicly shared her IVF struggles; all of which she shared with her online audience.
Over the course of lockdown, when most businesses were struggling to exist, Love Cherish experienced huge growth. So much so that they outgrew not one but two warehouses!
It was during this time that Maeve saw a gap in the market and turned a challenging time into an exciting opportunity. Since January, Maeve has been working away behind the scenes creating the collection, with the support of Morris Fashion Consultancy.
The collection will be sold exclusively at Love Cherish in-store and online.