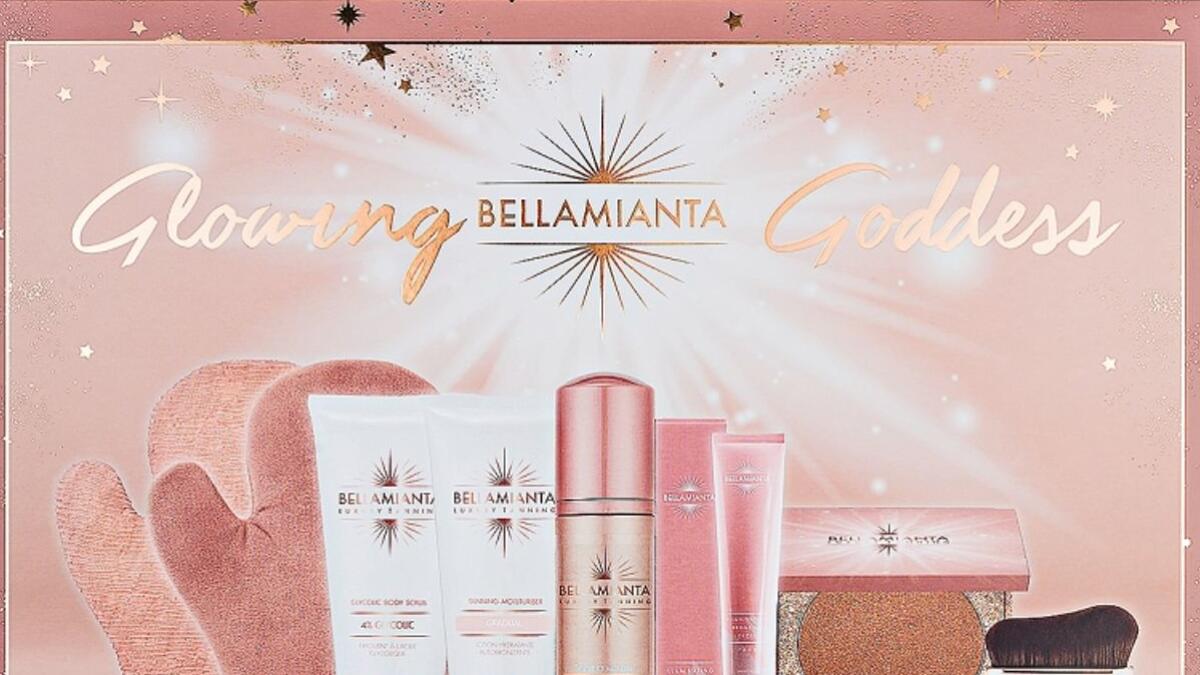 Ready, steady, glow
It's been a busy month for Bellamianta Luxury Tanning.
The new Glowing Goddess Gift Set from Bellamianta Luxury Tanning was released ahead of the festive season while Maura Higgins is back with a bang after she released her hotly anticipated second drop, The Glow Collection.
The new Glowing Goddess Gift Set is the perfect gift for the tan lover in your life, or yourself of course. The new Bellamianta Luxury Tanning Gift Set is an essential for those who desire a deeply delicious hue throughout the holiday season.
Promising to keep your skin golden and gleaming, the latest addition is exclusive to Boots Ireland and Boots.ie as one of their coveted Local Irish Gifts. It is an eight piece tanning set which includes the cult classic dark tanning mousse, tanning moisturiser, glycolic body scrub, bronzing powder, precision body brush, luxury tanning mitt, luxury exfoliating mitt and the new illuminating bronzing drops all of which are packaged in the brand's dazzling rose gold and blush pink hued rebrand.
Meanwhile, Muara Higgins is launching her second drop with Bellamianta. Her new seven piece collection brings together the essential products to achieve the ultimate glow.
The collection includes Illuminating Body Liquid and Illuminating Powder, both available in champagne, rose gold and bronze as well as a face and body brush.
Maura said: "I am honestly so excited and so happy I've had the chance to create a second collection with Bellamianta. I have definitely gone for a more glowy vibe this time!
"We've been stuck inside for so long, now we're allowed out so we can show off our glowing skin! The Bellamianta team is amazing and they just make the process of creating a new range so much fun. I love coming up with new ideas for the range and they let me be so creative, which I love because it really makes it feel like my own when I can bring my ideas into a reality. I hate the chore of scrubbing off my tan but Bellamianta lasts so long and comes off so easily, it just makes life easier! So of course I wanted to work with the brand. As well as the fact they're Irish, that's definitely a plus!"