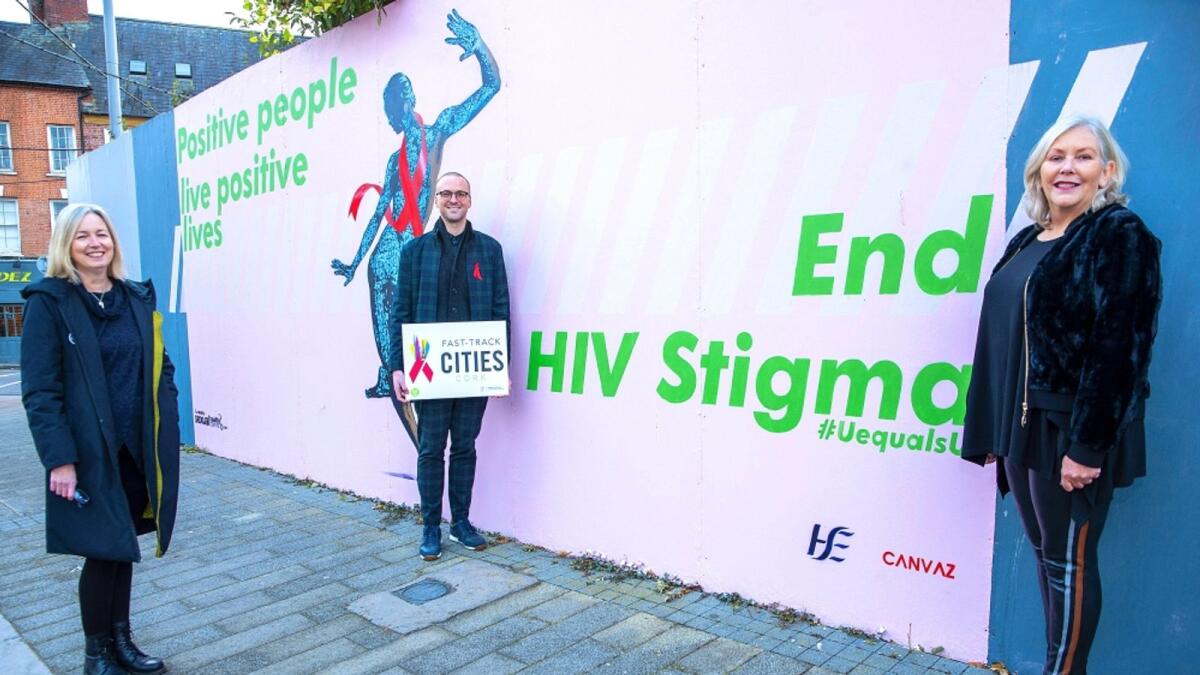 Reducing HIV stigma in Cork
Efforts are being made to reduce the stigmas associated with HIV on Leeside.
Cork City Council has welcomed the latest efforts of local communities to do just that as Cork charity, the Sexual Health Centre, has been the driving force behind recent community-based activist initiatives, in the lead up to the most recent World AIDS Day.
Executive Director of the Sexual Health Centre, Dr Martin Davoren explained the importance of Cork's commitment to tackling HIV and AIDS. "The Fast-Track Cities initiative is a global partnership between cities and municipalities around the world. Over two years ago, Cork joined a number of global partners in the campaign to minimise transmission of HIV, and to eradicate deaths caused by AIDS-related complications.
"As co-signatories of the Paris Declaration, the Sexual Health Centre along with Cork City Council and the Lord Mayor of Cork also made a pledge to eliminate barriers faced by people who are impacted by HIV, such as stigma and discrimination."
Dr Davoren added: "That's why community events, such as the World AIDS Day Run, are so useful for raising awareness of the misinformation and stigma attached to HIV.
"The run has traditionally been hosted in parkrun venues in Cork, where we highlight the prevalent HIV myths and the testing options available. The event has expanded further afield in recent years, with many people eager to bring it to their own communities across Ireland, and even the UK and Europe."
The Sexual Health Centre spearheaded a crucial response to HIV in Cork when it was first founded as the Cork AIDS Alliance in 1987. Over three decades later, the centre continues to provide a range of free HIV supports including rapid testing, medical referrals, practical support, counselling and public information campaigns.
"The new #EndHIVstigma mural on Grattan Street is another great example of how we can creatively and collectively tackle HIV stigma. It was created with the guidance of local people who are living with HIV," said Dr Davoren.
He concluded: "As well as having a significant negative impact on mental health, stigma can also discourage people from accessing testing, preventative medication, and treatment. By facilitating access to these vital services, we are making progress towards stopping HIV transmission, and empowering people living with HIV to live full and healthy lives."