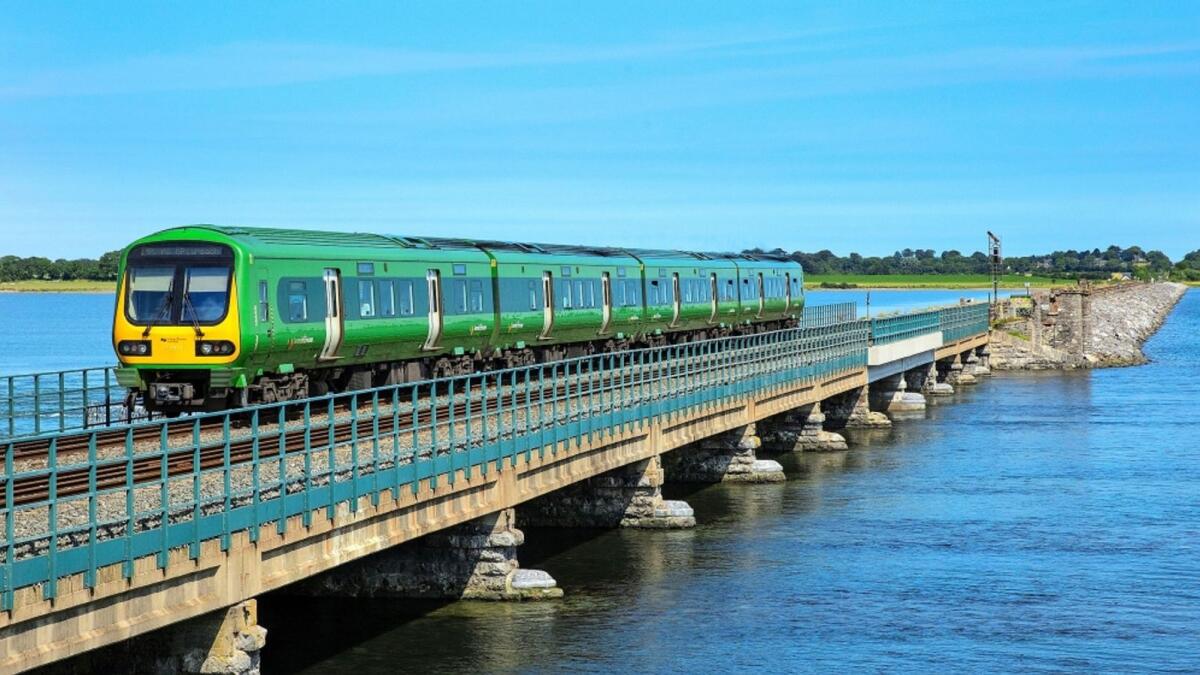 Hopes for rail revival
Commuters could be "riding the rails to Skibbereen" by 2040 according to a Cork commuter group.
The Cork Commuter Coalition has just launched its West Cork Rail Report, a detailed and comprehensive document outlining exactly what it would take to bring a rail network back to the region.
The report, written in the lead up to the All Island Strategic Rail Review, is the first of its kind since the final passenger train journey took place in West Cork in 1961.
Speaking to the Cork Independent, group spokesman Ciarán Meers said with enough government backing and enough "feet held to the fire", we could see a rail network return to West Cork in less than 20 years.
"Certainly by 2040 this could be up and running if the political will is there. There hasn't been enough ambition on behalf of successive governments but hopefully, given the large focus that the current administration has on decarbonisation, this is something we should strongly consider for the All Ireland Strategic Rail Review," he said.
Up until it was decommissioned in 1961, West Cork had an expansive rail network consisting of four primary corridors which connected the city to key locations around the county and its coastline.
The new report examines three main corridors: Cork-Macroom, Cork-Bandon-Clonakilty-Skibbereen-Bantry, and Cork-Passage West-Kinsale. It also analyses different rail types, issues in connecting to Cork city, and the legacy of past rail corridors.
According to Mr Meers, much of the old infrastructure such as the Chetwynd viaduct and Ireland's longest abandoned tunnel, the Goggins Hill tunnel, are still in very good condition despite not being used for more than half a century.
The report suggests the use of an electrified tram-train system would follow existing roads in places, making use of flat land and existing agreements with land owners that would have allowed for additional lanes to be added to motorways in the future.
"When you build rail lines using sustainable, electrified infrastructure, people are going to start using it and not only that, but it's going to spur additional developments around those train stations," said Mr Meers.
Described in the report as "one of Ireland's biggest transport mistakes", the end of the West Cork rail network was largely brought about by the arrival of the motorcar as the primary mode of transport for Irish people according to Mr Meers.
He said: "From the '60s to the late '80s and '90s, Ireland, even more so than now, had the idea that car is king, so once the railways closed, people kind of wrote it off as being a relic of the past. Back in the day, we had a truly excellent rail network in terms of infrastructure and it is widely agreed that removing it was a mistake, so with all of that fixed in the general consensus, it just makes sense that there are at least efforts to look at bringing it back."
Mr Meers said the timing is very suitable for such a project and there is plenty of demand for more public transport options in West Cork.
He said: "Transport emissions are Ireland's second biggest source of CO2 emissions. A lot of the time, in places that are currently underserved by public transport, people really want to take the sustainable option, they want to use public transport but the infrastructure just isn't in place."
One of the first politicians to publicly welcome the project was Fianna Fáil TD for Cork South-West Christopher O'Sullivan who commended the Cork Commuter Coalition on its report and stated the level of public transport previously provided by the West Cork rail network has "never been replaced".
"The bus service at the moment isn't up to scratch. It doesn't run frequently enough and therefor people living in West Cork, the only viably form of commuting for many is by car and we know now that that's no longer sustainable," said Deputy O'Sullivan.
He added: "A project of this scale will never be easy but where there's a will, there's a way. If a dedicated group really gets behind this project and really drives it on, then I think you will have public and political support. If this were to progress, it would have my 100 per cent support."
The public consultation window for this report closes tomorrow (Friday) and can be accessed at strategicrailreview.com/feedback.
The full West Cork Rail Report can be viewed at corkcommuter.wordpress.com.