Triple triumph for Cork teams
Previous
Next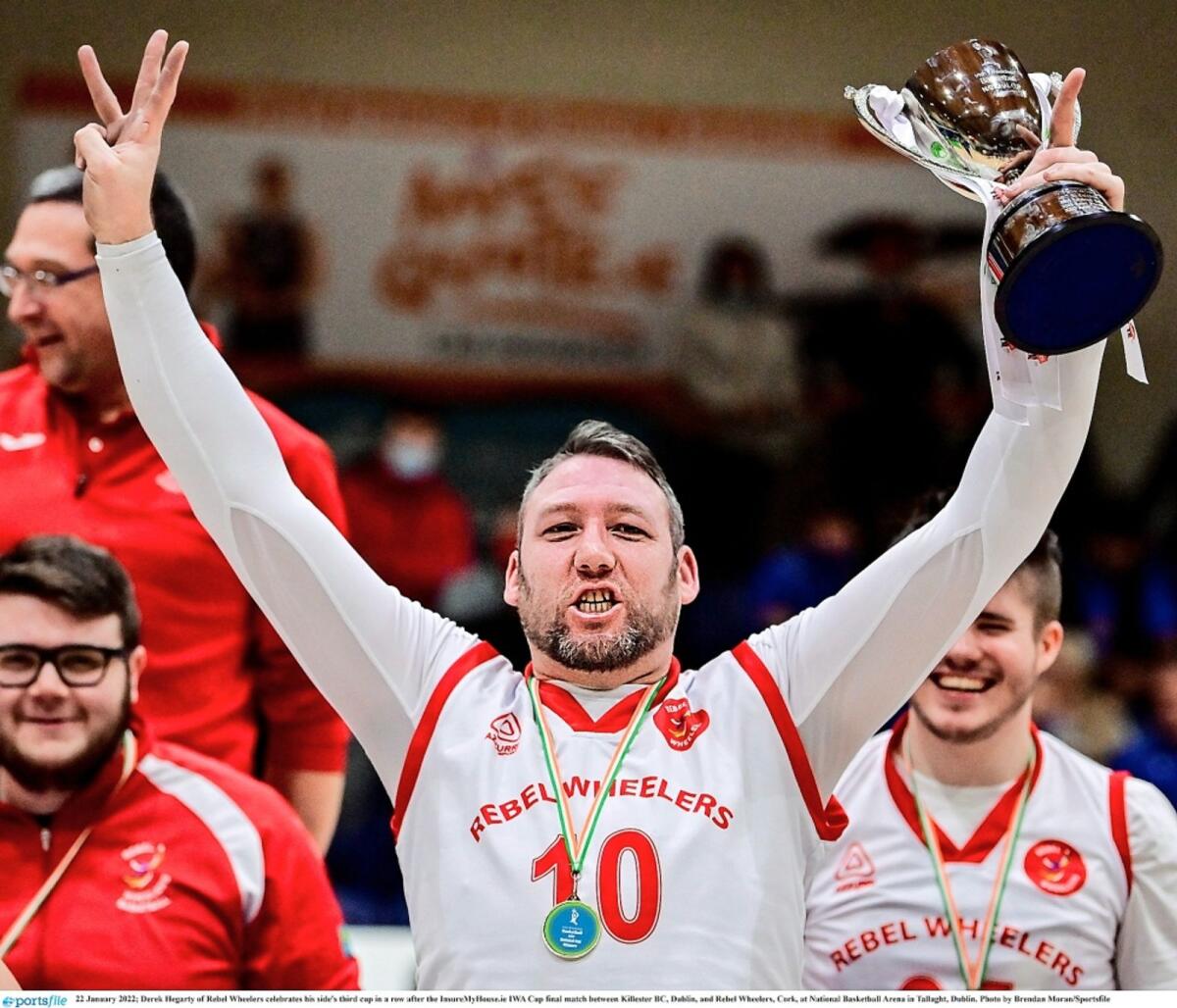 Over a weekend of mesmerising cup final action last weekend at the National Basketball Arena, three Cork clubs ended up triumphing including The Address UCC Glanmire who won their eighth InsureMyHouse.ie Paudie O'Connor Cup.
Rebel Wheelers claimed a three in-a-row as they beat Killester 58-49 in InsureMyHouse.ie IWA National Cup final while UCC Demons defeated Drogheda Wolves 83-64 to win the InsureMyHouse.ie Presidents' Cup Final.
For UCC Demons, David Lehane was awarded the MVP after top scoring on 24 points, including 11 of his 12 free throws, along with seven rebounds. Tobias Christensen also impressed with a 21 point haul.
A Cork team were also unlucky to lose the Irish men's basketball blue riband cup competition when C&S Neptune lost 75-88 to Garvey's Tralee Warrior in the Pat Duffy Men's National Cup Final.
On Friday night, in the U20 Men's National Cup Final, UCC Blue Demons came out on the wrong end of an enthralling thriller when they lost 62-63 to UCD Marian.
In a tight, enthralling final on Sunday, the women of The Address UCC Glanmire beat DCU Mercy 72-65 with Claire Melia awarded MVP after 21 points and 11 rebounds.
It was their first cup win since 2018, with 10 points in the fourth quarter from Ireland international Claire Melia inspiring a tremendous. The Cork side had trailed DCU Mercy by 14 points at one stage in the final quarter, but turned it around to relatively comfortably by 7 points.
While Claire Melia top scored with 21, Áine McKenna and Tierney Pfirman both picked up 13 points each for The Address UCC Glanmire
The Address UCC Glanmire head coach Mark Scannell said: "I hate when we get 10 and 12 point leads, because I find when we do that we kind of switch off because we think that it's going to be easy, which we all do. You see it in a soccer match, the team goes 2-0 up they like to think it's all over, but then there's a goal and back in the game.
"So today we kind of played a bit like that, but what character, because the tide was going out, we were 14 points down, we got it back at one stage and I thought we were on a run, we turned it over, they scored a three point play and I was going 'here we go again'. I must say I said a few prayers to my mother and father today in the middle of that game."
"Claire's shot – sometimes you need something special in a big occasion to make it happen and she did and then Áine (McKenna) backed it up. Áine had a fantastic start and then she cooled off, but down the stretch when we needed a captain and we needed a leader (she stepped up). And then then Tierney (Pfirman), who came in and had a very, very tough night at the office, but managed to find a way in the fourth quarter, a big rebound at the end, three point play, unintentional foul, that was the winning of the game as well there. So there were loads of little moments."