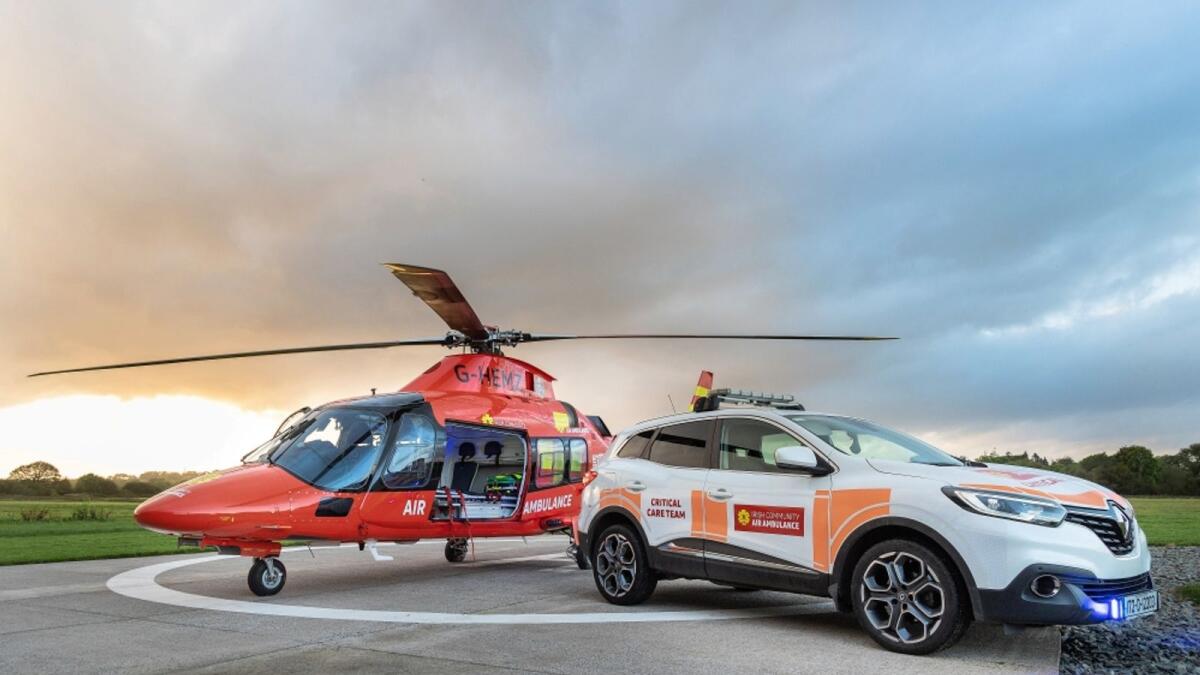 Calls for state funding for charity air ambulance
"I shudder to think where my brother would be if the air ambulance hadn't arrived in the field when a tree fell on him two years ago."
The words of Fine Gael Cllr Kay Dawson in support of a motion calling for state funding for the Cork-based Irish Community Air Ambulance.
The air ambulance, which carried out 512 missions in 2021 alone, currently relies primarily on fundraising and charity to operate.
It has attended more than 1,300 incidents since it was established in 2019. Each mission costs an average of €3,500.
The service costs just over €2million a year to run, all of which must be raised without financial support from the Government.
Cllr Dawson wasn't the only elected member with first-hand experience of the service at work, with Fine Gael's Caroline Cronin saying: "I had first-hand experience last October when my own daughter was airlifted after a rugby incident in Skibbereen. Being so rural, it was vital," she said.
The motion was submitted by Fine Gael Cllr John Paul O'Shea at Monday's meeting of Cork County Council.
He said: "It costs just over €2 million a year to run it and it can't be done by expecting people to drop a couple of euros into a box when they pass by. This motion should go directly to the minister for health and an early decision should be made. The air ambulance deserves this. They have been knocking on the door of the Government over the past two years for a funding stream. I think they have waited long enough."
A spokesperson for the charity told the Cork Independent: "The organisation continues to engage with the Government on the need for additional funding for its services, following fundraising challenges over the past 24 months posed by Covid-19, the increasing number of taskings since 2019 and the soaring cost of aviation fuel.
"The Irish Community Air Ambulance continues to rely on the generosity and support of the general public and its existing donors to provide its range of services across Ireland."
Fianna Fáil Cllr Joe Carroll said: "How many people have we seen in the papers all over Munster who say they owe their lives to the speed of this service? It is a vital service and it has proven that."
Independent Cllr Paul Hayes said: "Our other ambulance personnel are under a lot of pressure and are understaffed. It will take them two hours absolutely flat to the mat coming from the likes of Castletownbere to get to CUH.
"The helicopter can get back to CUH from any of our peninsulas in 20 minutes. That's life and death stuff. There should be no argument whatsoever about paying for this through national funding."