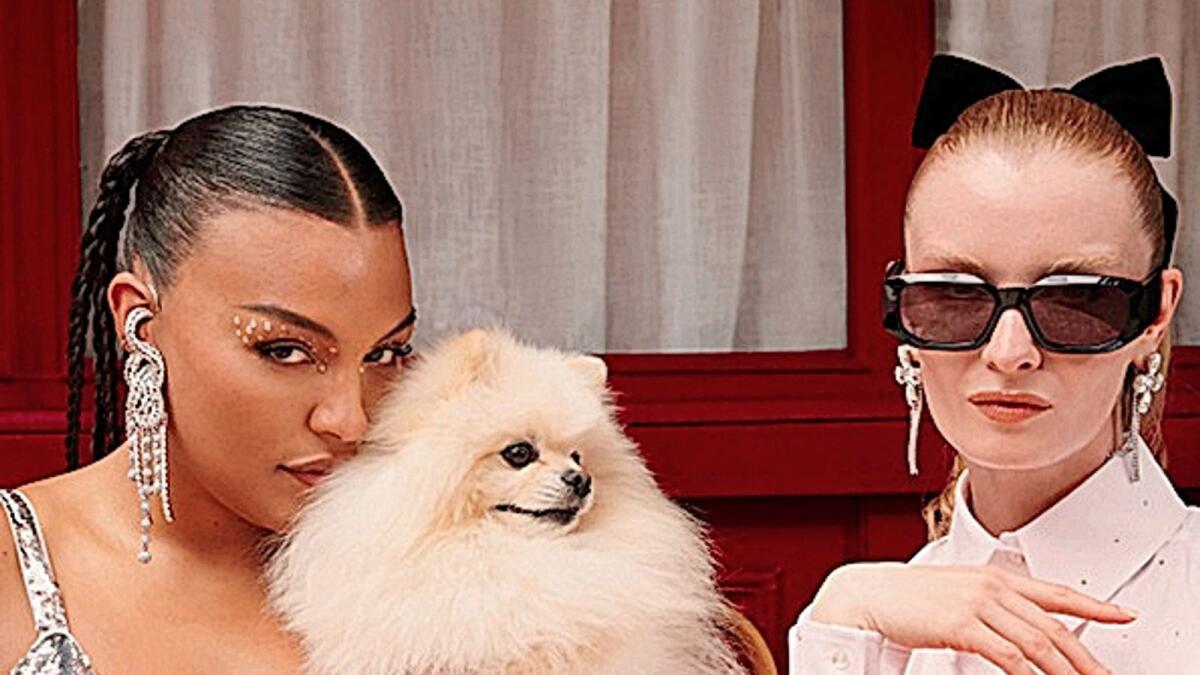 Living a Parisian fantasy with this new collection
There's no denying there's an autumn vibe in the air and it really is my favourite time of the year.
Crisp, dry and bright days, cosy layers but still no need for big coats and winter woollens and that September feel of starting afresh.
That's probably a throw back to starting school even though the last time I stepped inside a school building wasn't today or yesterday! Autumn makes me think of trips to Paris, sitting in cafes and people watching and while I have no trip there planned as of yet (watch this space), the new H&M Brasserie collection is letting me live my Parisian fantasy in the comfort of West Cork.
H&M said it is proud to reveal the wonder of Brasserie Hennes in a new campaign. Brasserie Hennes is a fictional fashion destination that encapsulates Paris' iconic brasserie culture, and where better to watch the magic of Paris unfold?
All are invited to sit in the open air and watch an exceptional style parade the streets. In an evolution of the Hôtel Hennes universe, Brasserie Hennes promises new adventures.
Here, fashion is for everyone, and anything can happen. Naomi Campbell plays the Parisian fashion insider, who is joined at Brasserie Hennes by inquisitive tourist, model Jill Kortleve, who just landed in the fashion capital.
Coffee in hand, Campbell and Kortleve watch as fellow cast mates, creator-couple Young Emperors, model Jordan Barrett, model Paloma Elsesser and influencer twins Molly and Reese Blutstein, stride the cobbled streets in the best of H&M AW22.
Directed by Bardia Zeinali, the film celebrates Paris, bringing fashion inspiration to all. Check out the film on YouTube and be inspired.
Of course I'm loving the collection even more knowing one of my fav supermodels and overall legend Naomi Campbell is starring in the campaign.
She says: "It's a pleasure to work with H&M on this film inspired by a city so close to my heart. Great fashion should be for everyone, and it's amazing to see this campaign champion that."
The AW22 collection is an embodiment of Parisian style; classic, confident and interchangeable. City-staples such as mini-skirts, sharp overcoats, and boots (from western to knee-high) are essentials.
I'm particularly taken with a taupe coloured pair of knee high western boots that I know will just go with everything in my wardrobe from denim to mini and midi dresses. Warm tones of oranges, reds and burgundy harmonise with check on check styling, and personality shines through the collection with sparkling accessories, macro tote style bags and chunky, expressive knits.
If you need a new coat for winter, then this is the collection for you with rich orange and brown overcoats, check print shackets and a particularly lovely trench with shearling style collar all being part of the collection.
There's also some shorter styles that would work seamlessly with your already existing wardrobe.
Ann-Sofie Johansson, Creative Advisor, H&M, says: "Welcome to Brasserie Hennes: a fantastical place of fiction, where our AW22 collection shines. We're delighted to bring the wonder of Paris to H&M and we can't wait to share it with you all."
The H&M Fall Fashion collection launches in selected stores and at hm.com from 22 September, so pop that in your diary and give your wardrobe a little new season refresh.