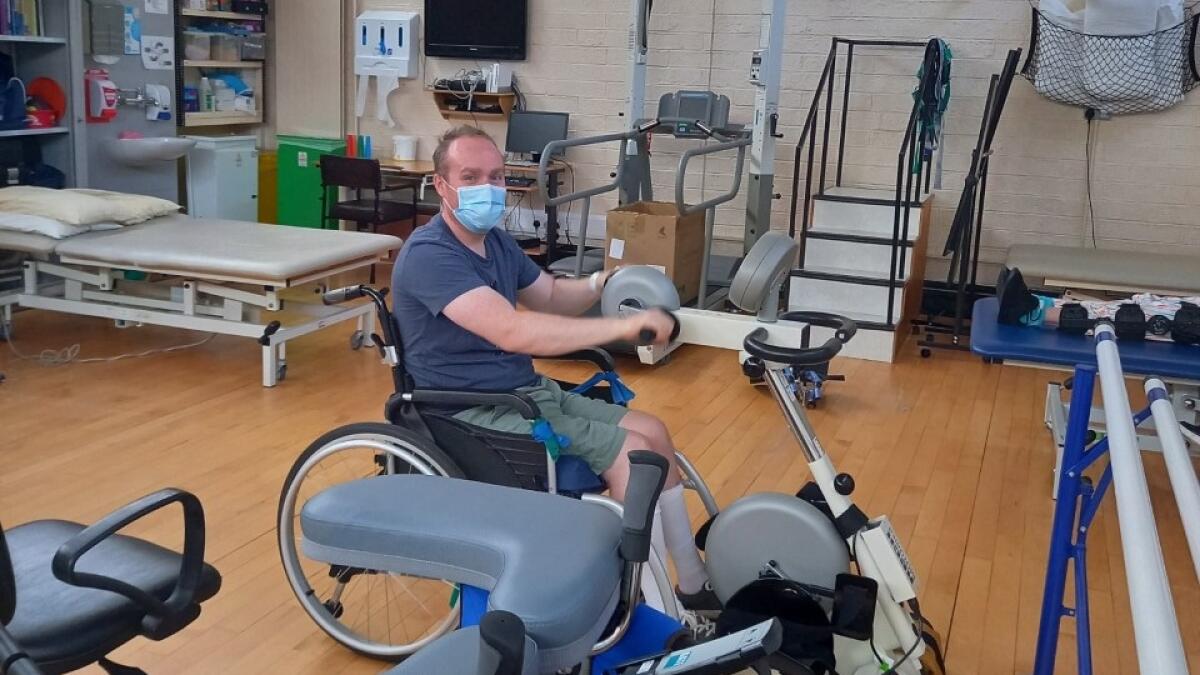 Medical card refusal for paralysed man
A man who was left paralysed from the waist down after a freak accident has described feeling "shocked" and "disheartened" after being refused a medical card.
Following his injury last year, Blackrock native Richard Murray was granted an emergency medical card for 6 months which covered essential medical equipment and medicine. To ensure there was no gap in coverage, Mr Murray also applied for a full medical card, a process that can take up to 6 months.
His first application was rejected in February this year and again in April following a request for appeal. Mr Murray said his application was rejected on the basis that he and his partner's combined income was over the income threshold.
Mr Murray is one of thousands of Irish people living with a spinal cord injury (SCI) who are calling on the Government to change its current "means over needs" policy and to extend eligibility to anyone with a SCI on a permanent basis.
Today, the maximum period for any medical card is just 3 years.
Currently in Ireland, anyone who sustains SCI and is in need of a medical card is assessed on their financial means rather than their medical needs.
Speaking to the Cork Independent, Mr Murray said a medical card is an intervention that not only provides financial support but also peace of mind and support for the lifelong uncertainty that is ahead.
"It is difficult even to explain the effect that a spinal injury has. Even though I have one, I'm understanding its effects more by the day. So, I can be absolutely certain that the impact of the 'means over needs' does not grasp the effect it has on people who are denied a medical card on these grounds.
"Failure to be granted a medical card means I do not have access to certain services such as those involving my wheelchair, which is now my primary mode of mobility."
Mr Murray added he will not apply again for a medical card unless there is a change of policy at government level.
At a meeting of Cork County Council on Monday, councillors called on the Department of Health to acknowledge the permanent and life-changing nature of spinal cord injuries and to make medical cards available to all of those living with a SCI.
Leading the call was Fianna Fáil's Deirdre O'Brien who said people with spinal cord injuries do not want to be part of a "handout culture", but they deserve a hand up.
"The role of work and employment are key to improving quality of life and fulfilment in people. With people with spinal cord injuries, if they work too much, they will lose their medical card," said Cllr O'Brien.
Her comments follow a recent meeting in Cork city hosted by Spinal Injuries Ireland (SII) which provided public representatives with a better understanding of the issues that people living with a spinal cord injury are facing on a daily basis.
The organisation has published a pre-budget submission calling on the Government to designate SCI as a long-term and permanent condition and to offer medical card to anyone with a SCI.