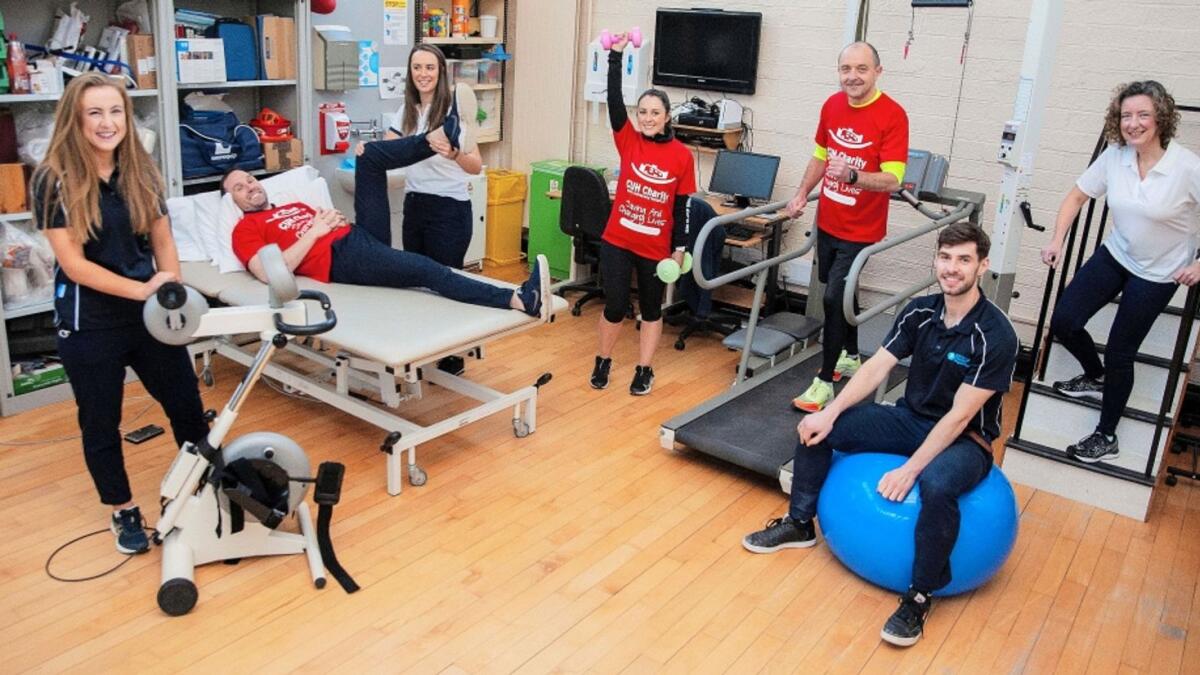 CUH charity is literally running an event
Calling all runners and walkers, get stretching those legs as you are needed for a major drive to purchase new equipment for CUH's physio unit.
The fitness enthusiasts are urged to give 1 hour of their time to back a 24 hour relay which will benefit the 23,000 patients passing through the hospital's physio unit every
year.
The event called On Your Feet for Physio is co-ordinated by the hospital's fundraising arm, CUH Charity, and is being held at MTU Bishopstown Athletics Track on 21 and 22 January with a maximum of 15 participants each hour.
The hospital's physio team, which also works across Cork University Maternity Hospital, is already going the extra mile for the fundraising push as many are in training for the London Marathon on 23 April.
Claire Concannon of CUH Charity said: "Staff at the physio department at CUH and CUMH spend hours and even days on their feet each week, working to better the lives of people across Cork, Limerick, Kerry, Tipperary, Waterford and Kilkenny. We are asking people, whether novice or experienced joggers, to join our 24 hour event and spend just an hour on your feet running, jogging or walking to show your support and help raise funds for the physio department.
"The department is an incredible team which works across so many departments, from neonatal to geriatric. Using the funds raised, CUH Charity aims to support physio with new equipment so they can better serve all their patients."