Sold out show for Breaking Barriers Theatre Group
Previous
Next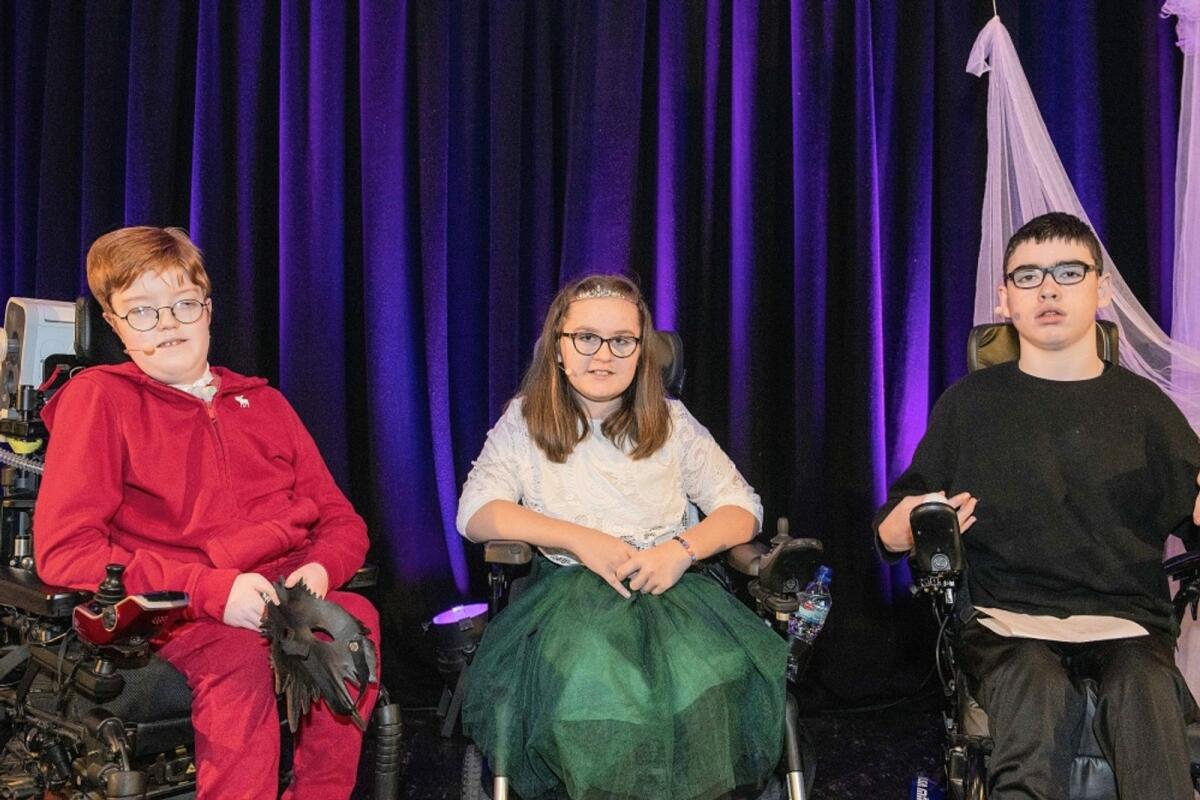 There was a massive round of applause on Sunday after Crann's Breaking Barriers Theatre Group took to the stage.
The group performed to a sold out Stack Theatre in Cork city to an excited community of family, friends and supporters.
This year the group performed 3 short plays. The Children's Group performed 'Birthday Surprise' by Julia Donaldson, the Youth Group performed 'This is not a Fairytale' by Wonder Fools while the adult group performed their own work called 'Sea Who Done It'.
Crann has been running Breaking Barriers since 2018 as a fun, collaborative theatre group that supports children, teenagers and adults with neuro-physical disabilities to develop their confidence and communication skills through drama.
Over the past 5 years almost 120 children, teenagers and adults with neuro-physical disability have had the chance of equal inclusion in the arts through participation in Breaking Barriers.
Kate Jarvey, Crann Founder, said: "Sunday's show celebrated the talent of people with neuro-physical disability and gives participants and their families an equal opportunity to participate in society."
Crann the success of its Breaking Barriers Theatre Group can only be made possible through the support of key partners like Cork County Council and Youth Theatre Ireland through grant support in 2023.
The Youth Theatre Group are also in the process of being formally affiliated with Youth Theatre Ireland and will join a network of almost 60 youth theatres nationwide.