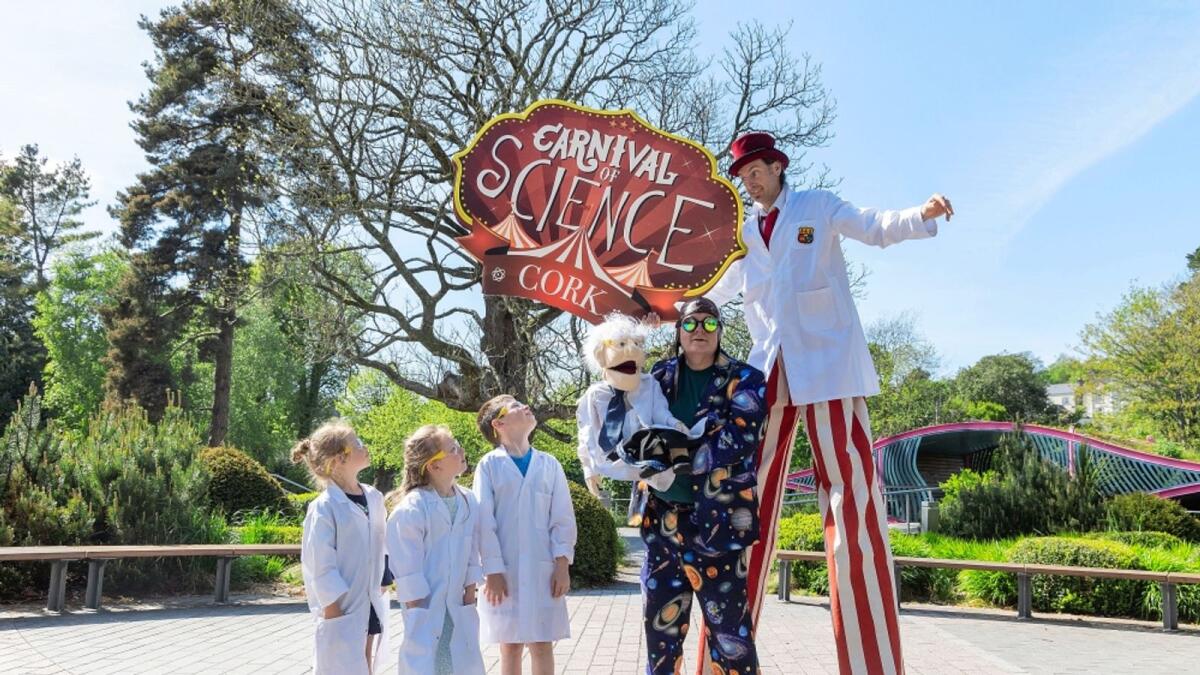 Science carnival comes to town
A science carnival is set to amaze young and old this weekend.
Cork's Carnival of Science is a free 2-day family fun STEM festival which will see Fitzgerald's Park transformed into one of the largest science wonderlands in the country for one unmissable weekend.
All are all invited to explore, investigate, experiment and discover the wonders of science throughout this 12-acre pop-up science super park from 11am-6pm on Saturday 11 and Sunday 12 June, with more than 45 different science-based activities to enjoy.
Dr Ruth Freeman, Director of Science for Society in Science Foundation Ireland, said: "SFI is delighted to support the Cork Carnival of Science festival which promises unique opportunities to get up close and personal with all types of science from physics to chemistry, biology and more.
"If you know a curious young person who loves animals, nature, outer-space, dinosaurs or magic, there will be something of interest to bring science to life.
"The event will also highlight the important role of women in science and hopefully inspire more girls to consider a career in research," concluded Dr Freeman.
Hands-on workshops will offer the chance to try out a broad variety of science-based tasks like extracting DNA, soldering a flashing badge, checking out the inner workings of robots, making your own battery or hand sanitiser, explore mechanics and engineering through Lego, sampling computer workshops and learning about photonics.
There will be many stands to observe including Exploration Avenue, Innovation Way and Discovery Drive.
There will also be live trad music on the Local Live Performance Stage.