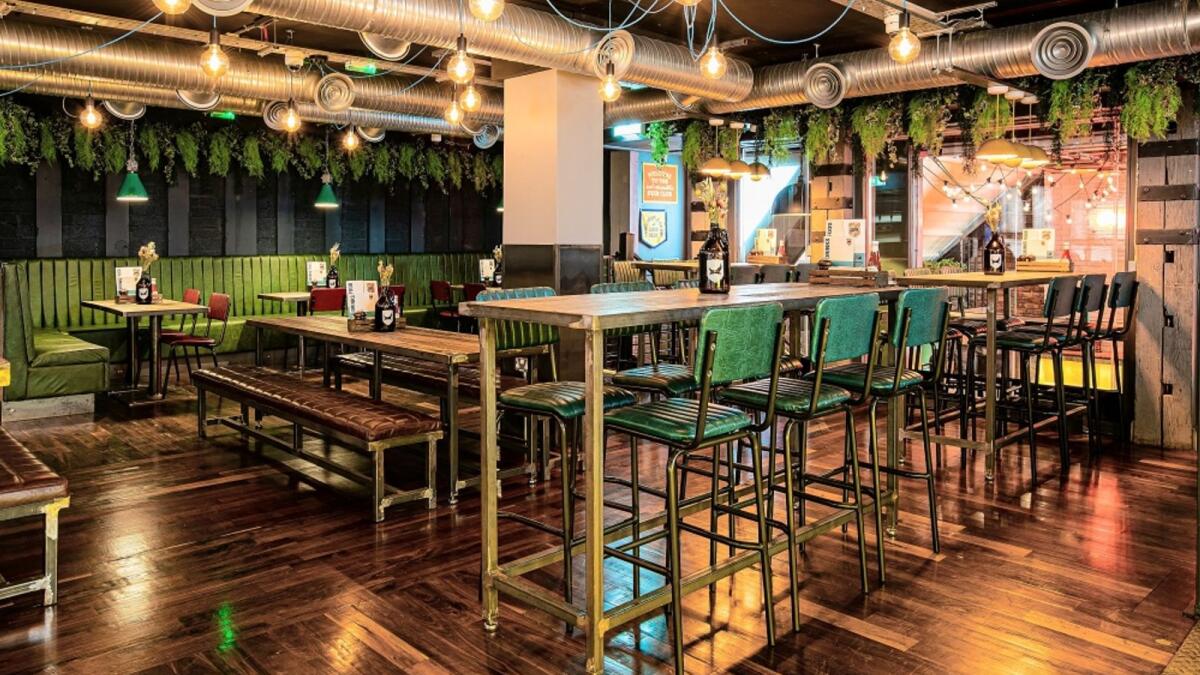 Strong beers being poured on Leeside
Brewdog has opened its first pub in Cork.
The Scottish craft beer brewery has franchised the brand over 70 times worldwide, making it one of the most successful craft beer breweries, with 22% owned by an American private equity company.
The former Grand Central is now home to Brewdog where you can try their beers including some local beers and food. Over 3 floors, the pub is rather large but although the interior is industrial looking, it gives a relaxing note to the place.
Staff at the opening night last Thursday were busy as the pub was packed to the rafters but coped very well. We were looked after very well by Caoimhe. If all staff is as friendly, smiling and efficient as her, the pub will do well. Brewdog is famous for brewing rather strong beer with their Tokyo Brew having over 18% ABV. On the night, the strongest beer on tap was the Farmhouse Cartel with 10% ABV – Mr T tasted it but wasn't blown away by it (by the way, you only get a glass of it, it's not sold in pints). I tried my first ever Milkshake IPA and had to admit that it was a new experience – thought it was rather sweet. I had the pleasure of meeting Michael Creedon on the night, a rare treat seeing him outside of Bradley's in North Main Street and when I mentioned that I never heard of a Milkshake IPA before, he asked if I don't follow his tweets (I need to pay more attention apparently). It is called Milkshake IPA due to unfermentable milk sugar and mostly fruit factors being used.
The 1st thought I had was that you could make this an ice cream flavour.
If you are used to hoppy beer, this might not be your style of beer but if you like have a sweet tooth, this might be just up your alley. The menu is tailored to a night out with friends. Mr T chose the Ultimate Cork Boy, a spiced beef burger served with a fried egg on leaves, tomato and mustard mayo. It was as delicious as it sounded. I wasn't that hungry so ordered a feta and avocado bowl which was a generous portion. I loved that the menu also included a plant-based menu. Every Wednesday is Eat All You Can with their chicken wings. I wish them well in Cork. I might pop in again just to try the Buffalo Cauliflower. I saw a plate of them passing me on the night and it looked rather tasty. I thought the prices for the beers were a bit steep and yes, I understand the prices for raw ingredients has risen but over €7 for a pint reminds me more of Dublin's Temple Bar.