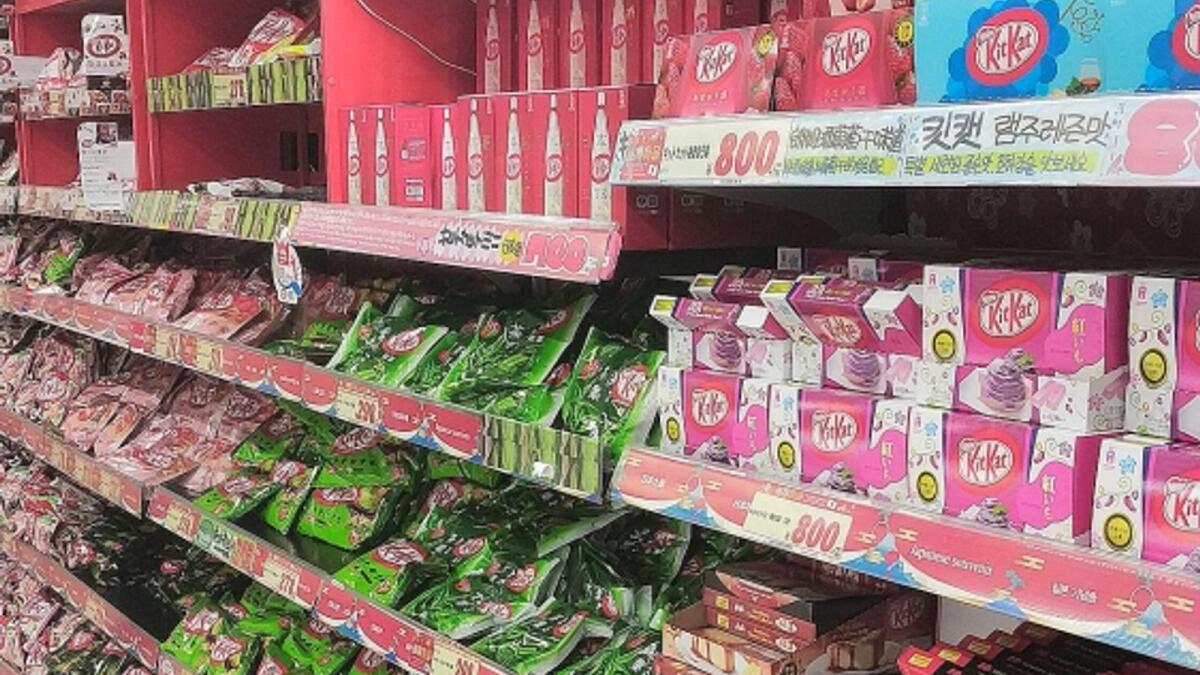 What would your perfect KitKat be?
Take a break – take a KitKat! I take that very seriously – at least when I eat a KitKat – which doesn't happen that often as I don't have a sweet tooth.
But I am amazed by the Japanese love for this chocolate biscuit (I don't want to call it a chocolate bar) with all these different types of flavours.
The other day, I paid a visit to the Asian shop in Cornmarket Street and found a pack of five mini KitKat in different flavours. The flavours were Simple Matcha, Caramel, Chocolate Orange, Milk Tea and Strawberry Cheesecake.
I have to admit that I never caught on the matcha craze – I am just not as blown away by the flavour as the majority of people are. Yes, the proper matcha tea is good for your health and I don't mind having it as a warm tea but some people put it onto everything. So, I was already not expecting much when I tasted the Matcha KitKat and it just confirmed it – I don't like matcha.
The next one was Strawberry Cheesecake. It was a good strawberry flavour and although I never had a strawberry cheesecake, I assume it would taste exactly like this. Covered in pink chocolate, I am sure kids would love this.
The milk tea flavour is a bit hard to describe. It is sweet and definitely milky but that's as much as I can add to that. Don't think kids would be too eager to eat that one again. I can't make up my mind if I like it or not.
The caramel flavour came with dark chocolate. I liked it as the bitter dark chocolate countered the sweet caramel quite well. This is a more grown-up version of KitKat.
Last but not least, chocolate orange – the old classic is a classic for a reason. If you close your eyes, you might be forgiven to think you just bit into a Terry's Orange. The orange flavour is fragrant and the dark chocolate just marries so nicely with the fruit.
Would I go miles to buy one of these KitKats? Nope but when I come across them, I always check if there are some new flavours I haven't tried – just for the fun of it. KitKat is manufactured by Nestle and in Japan, the company has developed and released over 300 different flavours (including combinations) since 2000. The Japanese phrase 'kitto katsu' which sounds a bit like KitKat means 'sure to win' (so I was told) and hence KitKat is a much sought after gift in the Japan.
It is not just the Japanese who are mad about their KitKat – in Melbourne, you can go to a shop and create your own flavour combination. I didn't find much information on it but I like the idea – but knowing me, I would stick to simple flavours like chocolate and banana (and that flavour already exists in Japan so I wouldn't be earth-shattering with my invention).
Why not head to the Asian shop in Cornmarket Street and try some of the flavours you find there and let me know what you think?